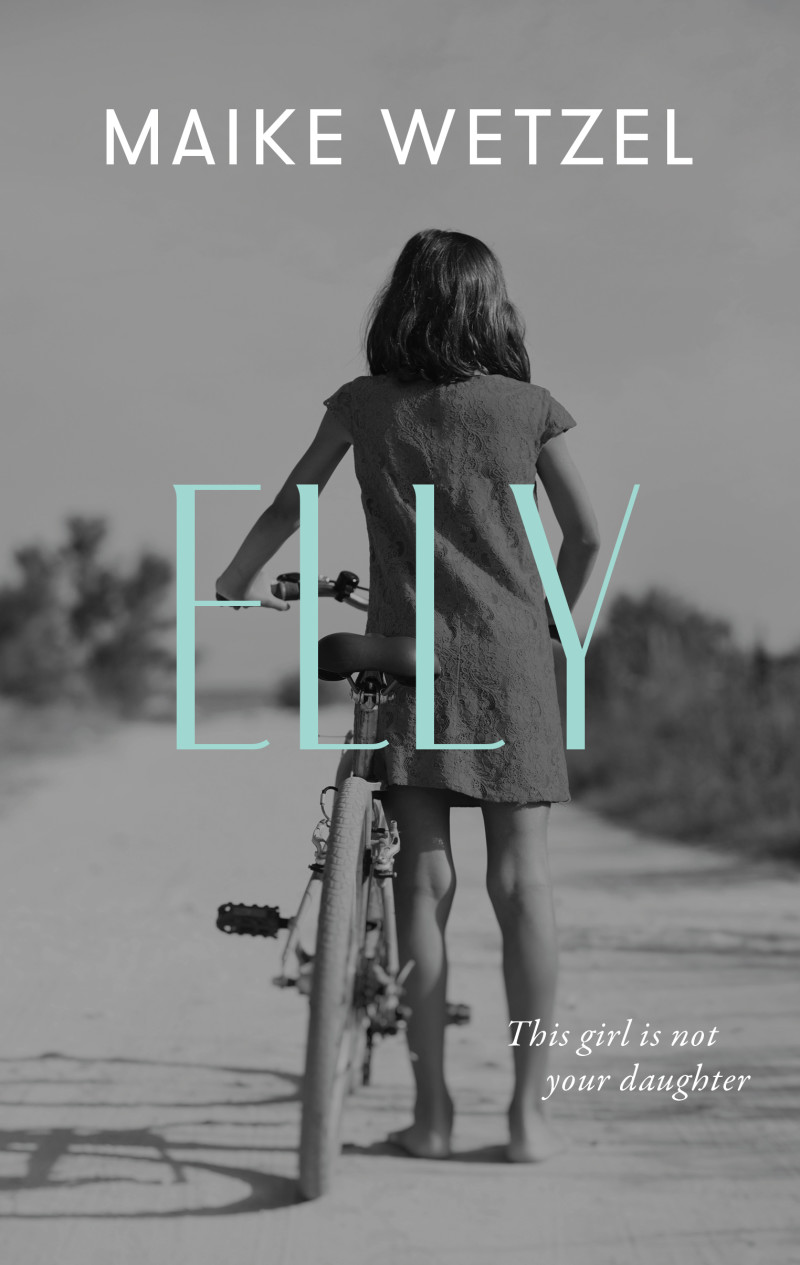 ELLY
A gripping tale of grief, longing, and doubt
'
Maike Wetzel writes with an assurance that belies her story's unsettling menace.

Elly

is a tautly strung exploration of what it means when all a family desires is the continuation of their own nightmare … because the alternative is absolute despair.'
MELANIE JOOSTEN, AUTHOR OF BERLIN SYNDROME
'

Elly

is mesmerising, moving, and deeply unsettling. I read it in a single, fevered session and it has haunted me since.'
EMILY MAGUIRE, AUTHOR OF AN ISOLATED INCIDENT
'Revolving around the disappearance of an 11-year-old girl, this slender German novel builds into a brutal, uncomfortable story, told from the alternating perspectives of family members.'
MARTA BAUSELLS, THE GUARDIAN, 'TEN OF THE BEST NEW BOOKS IN TRANSLATION'
'

Elly

is a book about the dark side of longing.'
HUBERT SPIEGEL, SPEECH AT THE ROBERT GERNHARDT PRIZE
'In few yet incredibly precise words, Maike Wetzel creates an oppressive tension around a family falling apart. A book that will not let you go.'
BRIGITTE WOMAN
'Reminiscent of Ian McEwan's

A Child in Time

,

Elly

will have wide appeal ... Maike Wetzel's fresh, original take on the popular literary theme of missing children is delivered in her clear, understated prose with its unflinching eye for detail.'
NEW BOOKS IN GERMAN
'Wetzel tells the story of the loss of a child as a family drama from various perspectives, in permanent present tense.'
CHRISTOPH SCHRÖDER, SÜDDEUTSCHE ZEITUNG
'An elaborate mosaic about the unrelenting belief in a happy ending.'
BRIGITTE
'A highly focused and accurate novel about that which is not supposed to happen.'
JUDITH VON STERNBURG, FRANKFURTER RUNDSCHAU ONLINE
'Breathtaking. An intense, abysmal study of the trauma of abandonment and uncertainty.'
HANSRUEDI KUGLER, LUZERNER ZEITUNG
'Wetzel's powerful narrative style reminds of Judith Hermann, who does not waste a word, but uses unusual imagery to create atmospheres that express the unconscious, the inexpressible, the outrageous.'
VOLKSDORFER ZEITUNG
'Maike Wetzel mercilessly writes about overwhelming pain and its destructive power.'
HANS VON TROTHA, DEUTSCHLANDFUNK KULTUR
'Psychologically refined, linguistically brilliant.'
SYLVIA SCHWAB, HESSISCHER RUNDFUNK
'Wetzel's literature gets right to the core of human existence ... How she conveys primal fears and their consequences is captivating and unsettling. Her laconic, unruffled style is in contrast to the inner life of her protagonists ... This book fits only too well in a time when assumed certainties and principles are shattered.'
MICHAEL AU, SÜDWESTDEUTSCHER RUNDFUNK
'The perfect book for those moments when you forget the world around you.'
LYDIA HERMS, DEUTSCHLANDFUNK NOVA
'So haunting and touching, so captivating and intense that you cannot resist it.'
ANDREA HEUSSINGER,NORDDEUTSCHER RUNDFUNK
'An enigmatic study, a polyphonic monologue.'
CORNELIA ZETZSCHE, BAYERISCHER RUNDFUNK
'A fascinating narrative revolving around the question whose story is being told — and to whom stories actually belong.'
BETTINA HESSE
'A breathless yet mournful rollout of the tides of grief and loss.'
ANDREA THOMPSON, AUST CRIME FICTION
'A gripping read that ends on a thought-provoking and unsettling note … Recommended reading and an ideal one for book clubs.'
THERESA SMITH WRITES
Praise for

Distant Beloved

:
'In a clear and elegant language, Maike Wetzel describes a sense of insecurity spreading around … How the everyday changes into something menacing reminds of Kafka's stories.'
MDR KULTUR
Praise for

Distant Beloved

:
'Maike Wetzel's sentences are like tiny barbs: eventually there are so many that any world can become unhinged.'
FRANKFURTER ALLGEMEINE ZEITUNG
Praise for

Distant Beloved

:
'This book knocks you down … Every page is a delight.'
BARBARA GHAFFARI, BOOK REVIEWS
This short, haunting novel that can be read in one sitting is a devastating study of grief and loss.'
THE DAILY MAIL
A missing child is a nightmare for any family. But what happens when they come back?
Eleven-year-old Elly is missing. After an extensive police search she is presumed dead, and her family must learn to live with a gaping hole in their lives. Then, four years later, she reappears. But soon her parents and sister are plagued by doubts. Is this stranger really the same little girl who went missing? And if not, who is she?
Elly is a gripping tale of grief, longing, and doubt, which takes every parent's greatest fear and lets it play out to an emotionally powerful, memorable climax. It is a literary novel with all the best qualities of a thriller.
Maike Wetzel
Maike Wetzel was born in 1974 and works as a writer and screenwriter in Berlin. She studied at the Munich Film School and in the UK. The manuscript of her first novel, Elly, won the Robert Gernhardt Prize and the Martha Saalfeld Prize. Maike's short stories have been translated into numerous languages and received multiple awards. Her collection Long Days was published by Comma Press in 2008, translated by Lyn Marven.
Lyn Marven is a translator from German specialising in contemporary literature, women's writing, and short stories. Her previous translations include Maike Wetzel, Long Days (Comma Press, 2008), Berlin Tales (OUP, 2009), and Larissa Boehning, Swallow Summer (Comma Press, 2016). Lyn is Senior Lecturer in German at the University of Liverpool, researching contemporary literature in German, with a particular interest in Berlin literature.