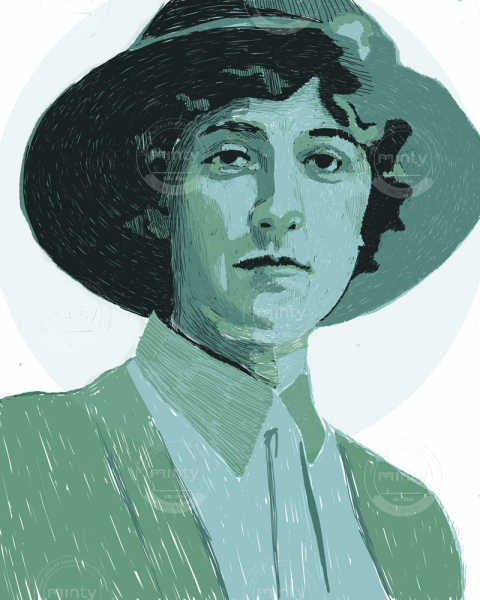 Agatha Christie
WHAT AGATHA CHRISTIE CAN TEACH US ABOUT BRAZIL: TRANSLATED LITERATURE AND CULTURAL DYNAMICS
Vanessa Lopes Lourenço Hanes
Pós-Graduação em Estudos da Tradução (PGET)
Universidade Federal de Santa Catarina
1611 / A Journal of Translation History No. 98 / 2015
The category of register is postulated to account for what people do with their language. When we observe language activity in the various contexts in which it takes place, we find differences in the type of language selected as appropriate to different types of situation.
–Mais oui… Nunca estive antes em Istambul… seria uma pena passar por lá comme ça... (Hercule Poirot, Assassinato, 2002, 10)
–I speak a LEETLE, yes. (Condessa Andrenyi, Assassinato, 2002, 111)
–Já não lhes disse tudo que sabia? Per Dio… (Antonio Foscarelli, Assassinato, 2002, 207)
–Sabe meu amigo, você está bem conservado. Les femmes, elas ainda se interessam por você? (Hercule Poirot, Cai, 13)
–Não há pressa. (10)
–Poderia arranjar-me um leito? (18)
–Não se aborreça meu amigo – interrompeu Poirot –, viajarei num carro comum. (21)
P: Minha tarefa – disse Poirot – é saber de todos os movimentos dos passageiros no trem. O senhor não deve se ofender compreende? É questão de rotina.
M: Claro. Prossiga e deixe-me esclarecer-lhe sobre meu caráter, se eu puder. [...]
P: O senhor notou que o trem havia parado? (76-77)
"The task before me," said Poirot, "is to make sure of the movements of every one on the train. No offence need be taken, you understand. It is only a matter of routine." "Sure. Get right on with it and let me clear my character if I can." [...] "You noticed that the train had stopped?" "Oh, yes. We wondered a bit." (64-65)
HP: O que aconteceu exatamente?
PM: Bati à porta, mas ele respondeu que se enganara. (70)
In all varieties of Brazilian Portuguese oblique pronouns have been replaced by nominal pronouns in constructions such as "deixa eu ver", "mande ele entrar', ouvi ela chorando', etc., where normative grammar prescribes "deixa-me ver", "mande-o entrar", "ouvi-a chorando", etc., a morphosyntactic innovation that completely took over the spoken language and is greatly present also in the written language, even in closely monitored texts. (6)
Não, não, ainda não tinha reparado. Sempre imaginei ele totalmente envolvido com seu trabalho. (66)
P: É, mas eu lhe asseguro amigo, isso é um teste, "o teste". Quando as jovenzinhas chegam para você conversando com tanta gentileza, oh, tão gentilmente, é o fim! "Coitado do velho – dizem – vamos ser boazinhas para ele". [...]
H: Você realmente é demais Poirot. E como é que vai você? (14)
Coitadinha. Está enfurnada naquela casinha lá no fundo do quintal. Estou alugando-a ao Dr. Franklin. Ele arrumou a casa todinha. Está cheia de porquinhos da índia, pobrezinhos, ratos e coelhos. (9)
Você não tem o menor desconfiômetro. Passe essa garrafa pra cá. Passe logo, ora. (73)
H: Então o Allerton não estava com você?
J: Não, não estava – falou com nuances de fúria. – Eu só me encontrei com ele perto da casa e só uns dois minutos antes de encontrar você. Eu espero que você esteja satisfeito. Mas se eu tivesse passado o dia inteiro com o major Allerton, você não teria nada com isso. Eu tenho vinte e um anos, me sustento, e como uso meu tempo não é nem um pouco da sua conta.
H: Nem um pouco – falei, tentando amenizar a enxurrada.
J: Ainda bem que você concorda – Judith estava mais calma. Deu um sorrisinho sentido. – Ah meu querido, tenta um pouco não ser tão superpai. Você sabe o quanto é irritante. Se você evitasse essa preocupação exagerada...
H: Vou evitar, realmente não vou te aborrecer mais com essas coisas. (85)
Ah, the poor girl. She's cooped up in that studio place down at the bottom of the garden. Dr. Franklin rents it from me and he's had it all fitted up. Hutches of guinea pigs he's got there, the poor creatures, and mice and rabbits. I'm not sure that I like all this science, Captain Hastings. (Curtain, 10)
NOTES
REFERENCES