Jake LaMotta
Jake LaMotta: a flawed character alchemised by Raging Bull into a mythical figure
LaMotta was immortalised on screen by Martin Scorsese and Robert De Niro, but their brilliant 1980 movie remade boxing history in the process
Peter Bradshaw
Thursday 21 September 2017
"Now, sometimes, at night, when I think back, I feel like I'm looking at an old black-and-white movie of myself. Why it should be black-and-white, I don't know, but it is. Not a good movie, either, jerky, with gaps in it, a string of poorly lit sequences, some of them with no beginning and no end."
The speaker is controversial middleweight boxing champ Jake LaMotta, in his ghosted 1970 autobiography Raging Bull: My Story – a book which Robert De Niro read with fascination and put into Martin Scorsese's hands in 1974. The result was the superb film Raging Bull in 1980, and so boxing history was made, or rather re-made. LaMotta had been a figure from the rackety underworld of the sport: he won the world middleweight title against the French fighter Marcel Cerdan in 1949, but had it taken away from him in a brutal bout with "Sugar" Ray Robinson in 1951, during which LaMotta was never knocked down – a fact which he insisted on as a kind of poignant victory of sorts. Scorsese brilliantly amplified LaMotta's operatic self-pity and defiance.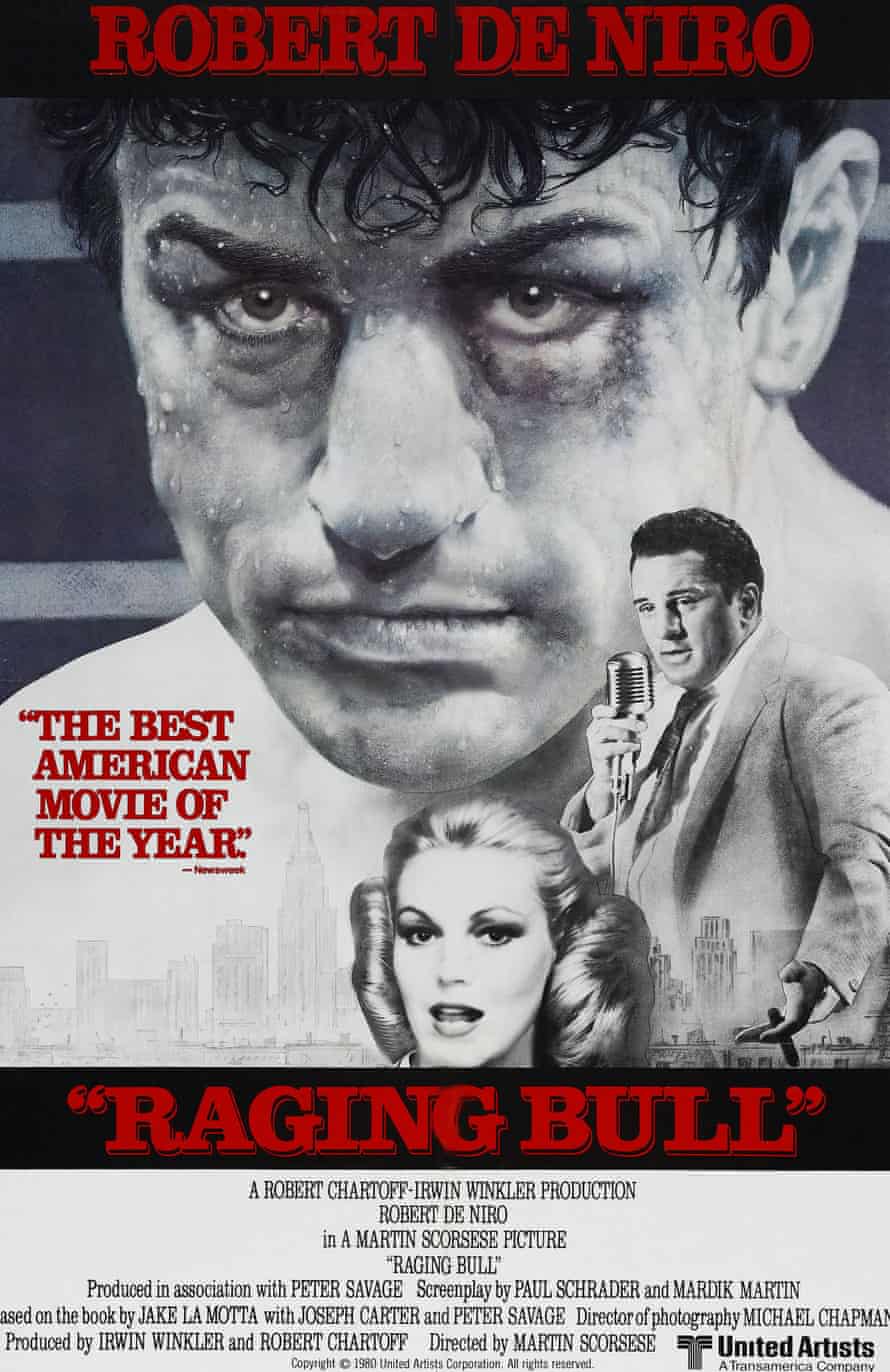 LaMotta's shady reputation clouded his achievement. He was always notorious for a brawling, bullying style in the ring, combined with a fanatical, granite-skulled ability to absorb punishment – very different from the willed rope-a-dope strategy of Ali. There were continuous rumours, which LaMotta could hardly deny, that he took money to throw fights. After his boxing career, he became a C-lister celeb, with walk-ons on TV and the movies, and was actually arrested and briefly imprisoned for introducing men to underage girls at his club in Miami. In his later years, his broad, battered face looked like a shovel with a cheeky grin. He was of course unforgettably played by De Niro; but I thought in later years he more resembled that other Scorsese player Paul Sorvino, or maybe Tony Sirico, who played Paulie Walnuts in The Sopranos.
Scorsese and De Niro both saw how this flawed minor character was movie gold, and together they made of him a mythical or tragic figure in his own lifetime, alchemising his sleaziness into something compelling, exalting him with the luminous beauty of black-and-white photography, eerily dreamlike fight sequences and the musical sob of Mascagni's Cavalleria Rusticana on the soundtrack. Inevitably, the film wound up inflating his boxing abilities and his importance in the sport's history. Scorsese took the real LaMotta and merged him with Midge Kelly, the boxer Kirk Douglas played in Mark Robson's Champion (1949) and Zampanò, the raging, self-hating clown played by Anthony Quinn in Fellini's La Strada (1951).
Intentionally or not, Scorsese took LaMotta at his own cordial and lenient estimation of himself. He effectively downplayed his corruption – "taking a dive for the short-end money", to quote the On the Waterfront speech which De Niro's LaMotta is shown blankly running through for his nightclub turn – and the impact of his arrest. But LaMotta's mythic properties were always there in that 1970 autobiography: it was ghostwritten for him by Pete Savage, an actor and movie director who had himself had bit parts in Taxi Driver, New York, New York and Raging Bull and who had actually cast LaMotta in some of his own films. (It was surely Savage who had written those lines about LaMotta's life as a badly made black-and-white movie.) Savage's cowriter was Joseph Carter, a journalist and art historian who, intriguingly, had published a study of Italian Renaissance painting. Savage and Carter were responsible for the LaMotta pre-myth.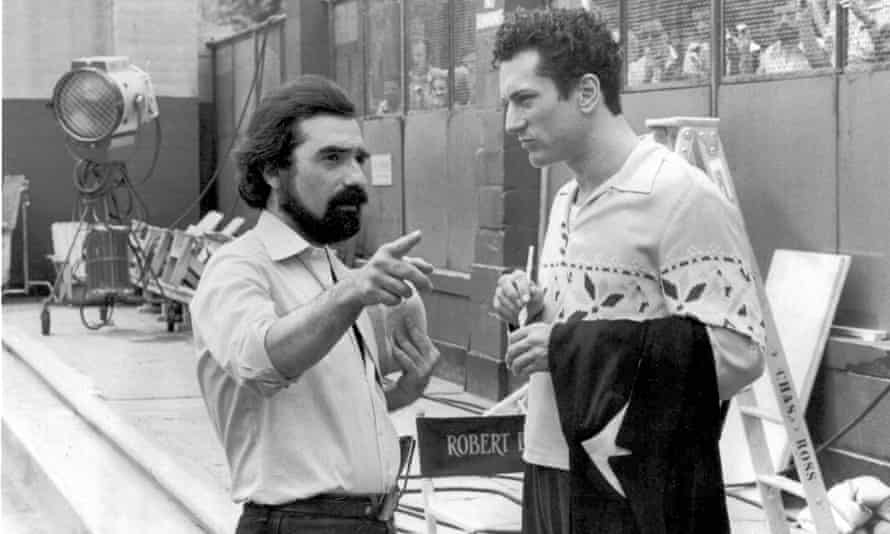 LaMotta had a movie career, of sorts, which existed before, during and after the explosion of Raging Bull in 1980. He had a tiny role as a bartender in Robert Rossen's The Hustler with Paul Newman, but Savage gave him a leading role in his WW2 movie The Runaways (1965) with LaMotta as one of the GIs who go AWOL in Italy. LaMotta actually acted opposite Rocky Marciano in Savage's mob comedy Cauliflower Cupids (1970), starring Jane Russell: they were part of a crowd of boxers who were given roles in the film. And there were other miscellaneous bit parts, including a walk-on in Mario Van Peebles's New Jack City (1991). But although he had a kind of effrontery and showbiz pizazz, LaMotta was not a great actor.
He didn't need to be. De Niro had conferred movie immortality on him, turning him into a quasi-fictional figure and placing LaMotta in a kind of crepuscular, one-man Valhalla of boxing: the antihero of one of the greatest films in postwar cinema history.