Paul Auster:
"I wrote the book blindly, not knowing what was going to happen next"
US writer discusses '4321', his first novel in seven years, ahead of translation into Spanish
Maribel Marín Yarza
11 September 2017
Paul Auster makes no bones about playing God with the lives of his characters; he has created and destroyed lives at will; altering existences with his games of chance. And in recent years, he has done it with greater intensity than ever. In 4321, his first novel in seven years, which is made up of four stories about the four possible lives he imagines for his protagonist, Archibald Isaac Ferguson, who was born, like him, in 1947 in Newark, New Jersey, and comes from a family of Central European Jewish immigrants. "I'm not Archie, this is not an autobiographical novel," insists the writer. "He just shares my timeline and geography, but he's not me."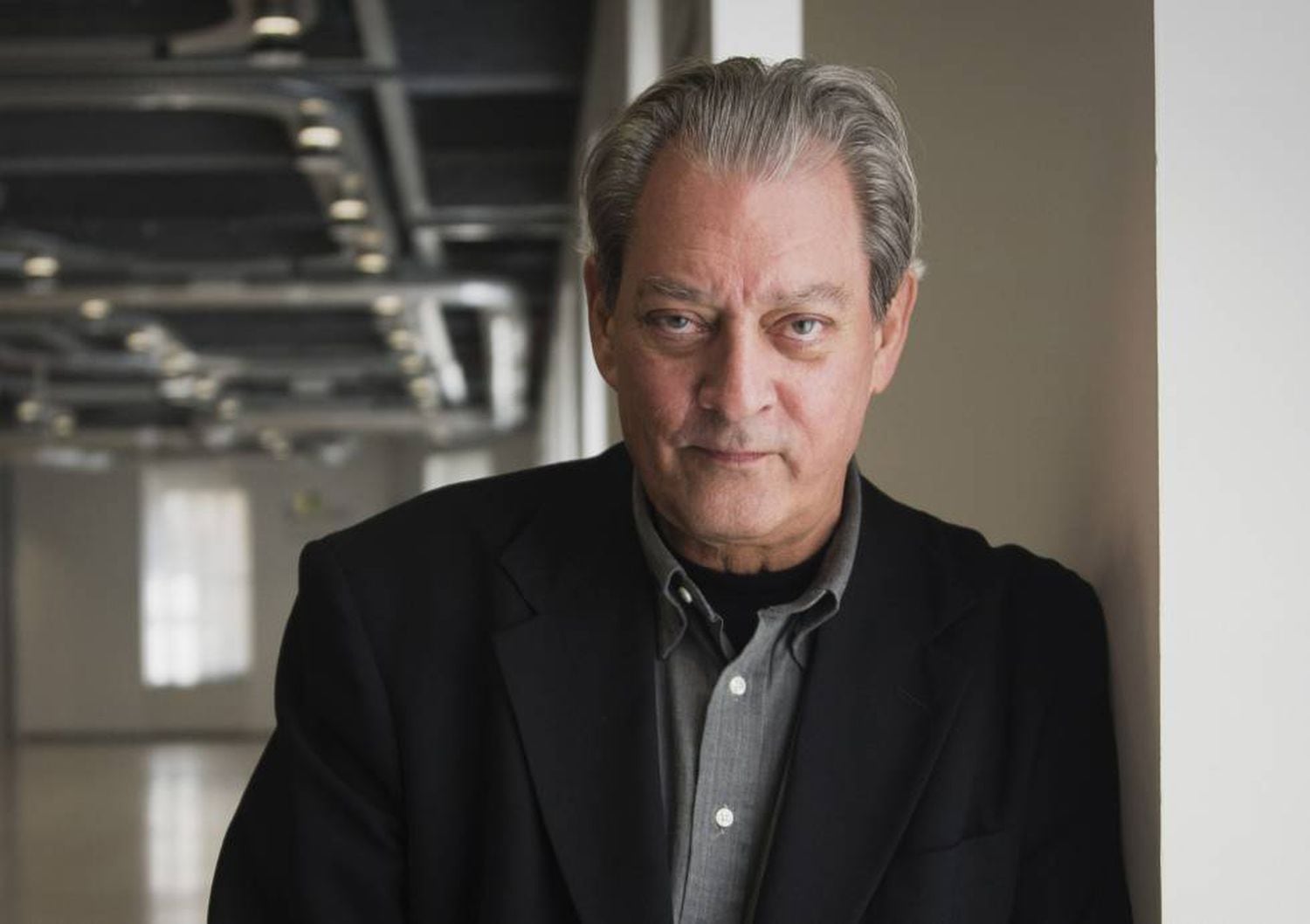 Greeted with star status by Spanish journalists, who are as interested in his work as his views on Donald Trump's presidency, Auster arrived in Madrid on the European leg of a book tour that began in early August. Critics have praised 4321 as the best of his 17 novels. It is certainly his most ambitious work, thanks to its unique structure. "I always try to forget what I have done previously, to rethink it, to reexamine my thoughts about what is writing and its function, and to challenge myself with new approaches to novels, biographical works, or even an essay," says Auster.
The character shares my timeline and geography, but he's not me Paul Auster
Dedicated to his wife, the writer Siri Hustvedt, 4321 is not only the longest of his novels – totaling 960 pages – it is also the most improvised. "I wrote the book blindly, dancing through the sentences, not knowing what was going to happen next," he says. The result is also his most complex work.
With a central character developed in four parts, the author of The New York Trilogy, Mr. Vertigo, and Leviathan tells a coming of age story, in which he takes to the limit his obsession with the power of the unexpected in constructing one's identity. "I do not consider myself a novelist by chance," explains Auster. "The unexpected is part of life. There is no mystical or theological interpretation in my books, I tell stories in which I try to represent the world as I understand it."
It's no coincidence that the author returns to two themes pulled from his own life. The first happened one summer when he was 14, when he was caught in a lightning storm that killed one of his camp-mates. "That day I realized that anything can happen to anyone at any time." The other is the death of his father, while making love, at age 66.
4321 shares many of the ingredients of his work, which was recognized in 2006 when he won Spain's prestigious Prince of Asturias award. Starting with his distinctive humor – "life is tragic and comical at the same time, we are ridiculous people." There's also his passion for sports. "At 16, I thought about becoming a professional baseball player, but then very quickly I started to read good books, I fell in love again and again with different girls, I smoked and drank, and all those delicious things that adults do and I realized that there were much more interesting things to do than playing baseball."
Life is tragic and comical at the same time, we are ridiculous people Paul Auster
Auster's political and social conscience is the other constant in his life and work. 4321 is riddled with historical facts from the 20th century. Given the recent incidents in Charlottesville, the book suggests that things have not changed that much in the United States. "The new administration is encouraging racial division," he says.
The writer, who refuses to visit countries that imprison journalists, such as China and Turkey, has plenty of criticism for his own country. "Donald Trump is not only a threat to the US, he is a threat to the world, a maniac and a psychopath," leading a nation that was born with an "inclusive" purpose, but was founded on "two crimes": the native American genocide and slavery. "America has never addressed these issues. The important thing now is for journalists to pay attention and inform us of what is happening; poetry and fiction will come later," continues Auster. "But now we have to pay attention and not allow the events of the 1930s to happen again."
EL PAÍS