Pablo Neruda
Photo by Sara Facio
The last days of Pablo Neruda, 
as told by his driver and secretary
English version by Martin Delfín
Chilean poet assured Manuel Araya he was injected in the stomach hours before he died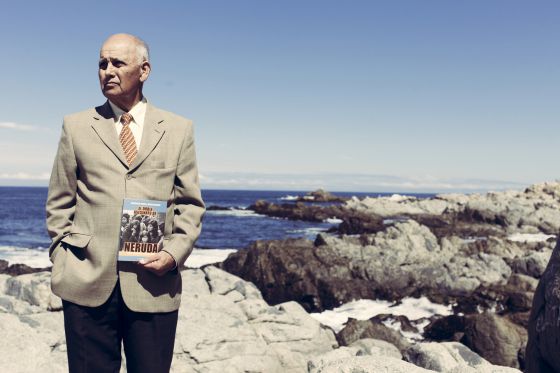 Four hours before Pablo Neruda died, allegedly from prostate cancer, the man who was taking care of him found himself unable to complete one of his last tasks: to buy his boss medicine to "alleviate the poet's pain."
The newly installed military dictatorship in Chile prevented him from doing so.
Forty-two years later, Manuel Araya Osorio is out to complete his last mission: to help prove that the Nobel Prize-winning Chilean poet was poisoned while he stayed at a Santiago hospital, days before he was expected to fly into exile.
Araya, now 69, is the only known surviving witness who can recall Neruda's final days before his death on September 23, 1973. He is convinced that Neruda didn't die at age 69 from prostate cancer – as the official record states – but had been murdered by the military.