Monday, June 30, 2014
What is character but the determination of incident? What is incident but the illustration of character?
Mostly peoples dont like random photography but personaly I like every type of photography. Photographer really so hardwork man or women because taking a perfect photograph is a really hard work even for a learning photographer because for that only timing is not important rather one has to pay attention to other aspects as well which include light, saturation, etc. Sometimes, an excellent shot come from a daily life activity. It depends on the aptitude of the photographer that how he takes that particular moment. Here a collection of 25 stunning and wonderful photography shots. You can see here beautiful nature pictures and animals amazing pictures and much more.
http://beenidrew.com/beautiful-random-photography/#more-6780
Sunday, June 29, 2014
From "Amundsen," which appeared in "Dear Life":
Patricia Wall/The New York Times
For years I thought I might run into him. I lived, and still live, in Toronto. It seemed to me that everybody ended up in Toronto at least for a little while. Of course that hardly means that you will get to see that person, provided that you should in any way want to.
It finally happened. Crossing a crowded street where you could not even slow down. Going in opposite directions. Staring, at the same time, a bare shock on our time-damaged faces.
He called out, "How are you?" And I answered, "Fine." Then added for good measure, "Happy."
At the moment this was only generally true. I was having some kind of dragged-out row with my husband, about our paying a debt run up by one of his children. I had gone that afternoon to a show at an art gallery, to get myself into a more comfortable frame of mind.
He called back to me once more:
It still seemed as if we could make our way out of that crowd, that in a moment we would be together. But just as certain that we would carry on in the way we were going. And so we did. No breathless cry, no hand on my shoulder when I reached the sidewalk. Just that flash, that I had seen in an instant, when one of his eyes opened wider. It was the left eye, always the left, as I remembered. And it always looked so strange, alert and wondering, as if some whole impossibility had occurred to him, one that almost made him laugh.
For me, I was feeling something the same as when I left Amundsen, the train carrying me still dazed and full of disbelief.
Nothing changes really about love.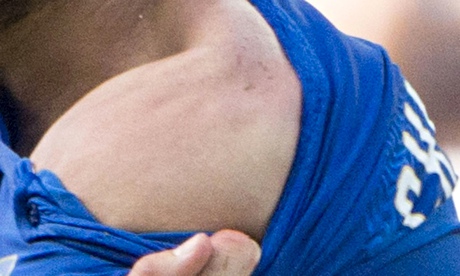 Giorgio Chiellini of Italy shows the bite mark which the Uruguayan FA
are claiming has been Photoshopped. Photograph: Maurizio Borsari/Rex
Uruguayan FA defends Luis Suárez, claiming bite marks are Photoshopped
• Fifa insiders expect six-match ban as the punishment
• Fowler: 'I wouldn't be surprised if he left Liverpool now'
As Suárez came under pressure from his sponsors, fellow professionals and Fifa's disciplinary committee after sinking his teeth into Chiellini's shoulder, the Uruguayan FA attempted to circle the wagons.

Jessica Chastain by Peter Lindbergh for Interview December January 2011
Friday, June 27, 2014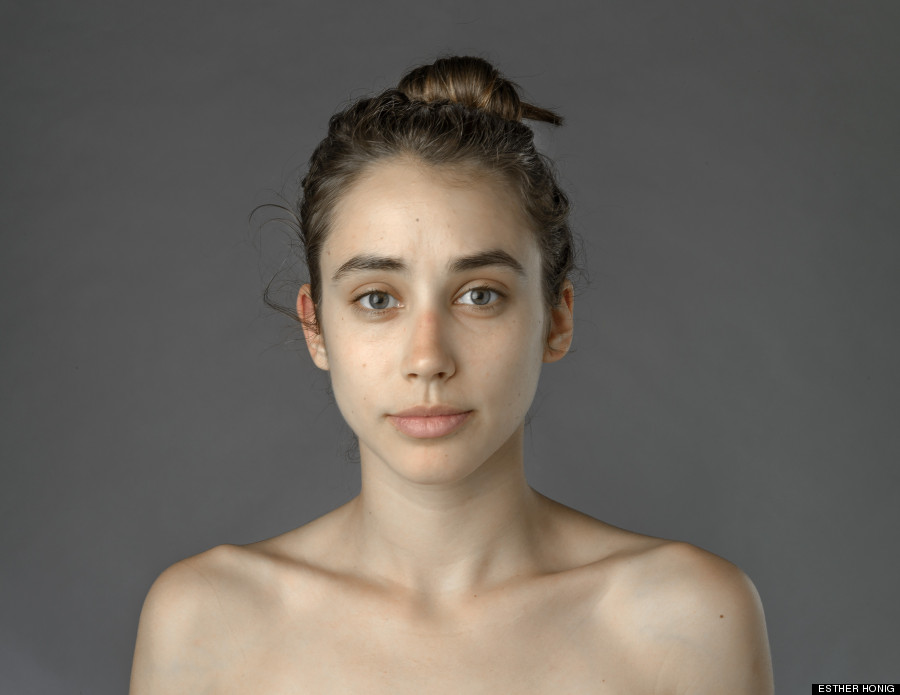 What Happened When One Woman Had Her Picture Photoshopped In 25 Different Countries
by Amanda Duberman
THE HUFFINGTON POST
06 / 26 / 2014
What´s what Esther Honing asked 40 photo editors to do -- in over 25 countries. Using the service-sharing site
Fiverr
, Honig, a human interest reporter, sent a picture of herself to be photoshopped around the world to see just how much cultural values are applied to standards of beauty. The results throw the idea of "the perfect woman" into sharp relief.
Honig found that individuals from every country applied a distinct perspective on beauty to her image. She was surprised by the degree to which a country's cultural values could show up as aesthetic preferences. Specifically, an image she received back from Morocco was "a bit of a shock initially." She told The Huffington Post via email, "[It] definitely highlighted my own lack of cultural awareness. Of course, someone from a country where the primary religion is Islam might elect to add a Hijab to my image as that aligns with their own cultural customs. For me it really added depth to my project by touching on the concept of religion and custom, not just aesthetics."
Seeing her image manipulated in so many dimensions had a profound impact on Honig's own self-perception. "I voluntarily sought out this opportunity and was pleased with how it turned out, but it did make me more aware of certain things like the uneven tone of my skin which was touched up by nearly every editor," she said. "I've watched my image subtly soften with filters and cloning brushes as well as radically transform with splicing, stretching and re-angling that completely restructured my face. Seeing some jobs for the first time have made me shriek."
Honig is reluctant to draw a "moral of the story" from the project, which is ongoing. "Flipping through the collection of Before & After, one may spot trends in models of beauty that represent each designer's culture of origin, but that is entirely based on ourinterpretation," she said.
Still, the project dispels the myth of a singular beauty norm. As Honig wrote on her
personal website
: "Photoshop allows us to achieve our unobtainable standards of beauty, but when we compare those standards on a global scale, achieving the ideal remains all the more elusive."
Check out the rest of the incredible images below.
India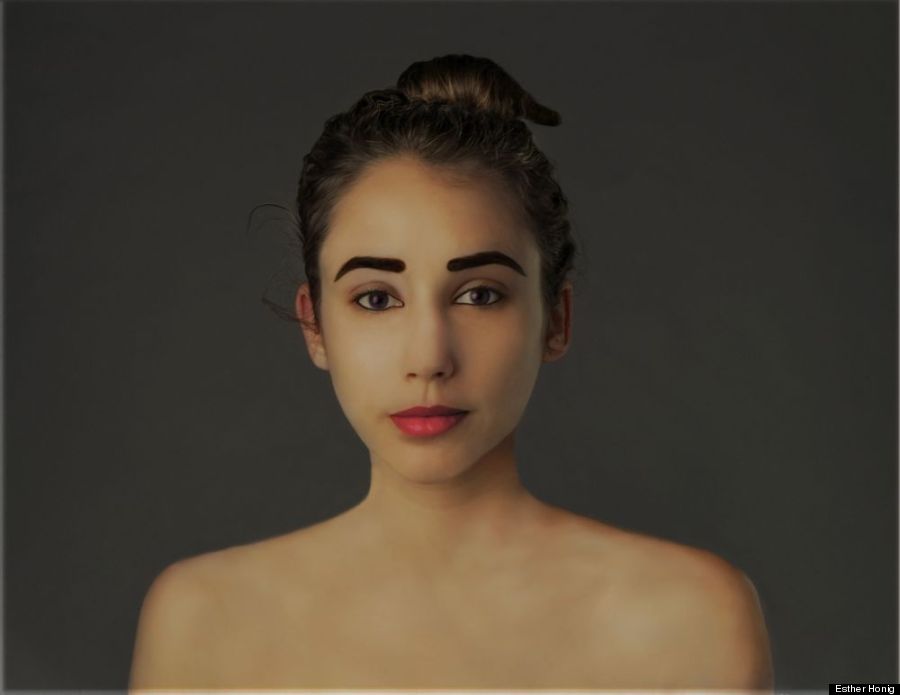 Ukraine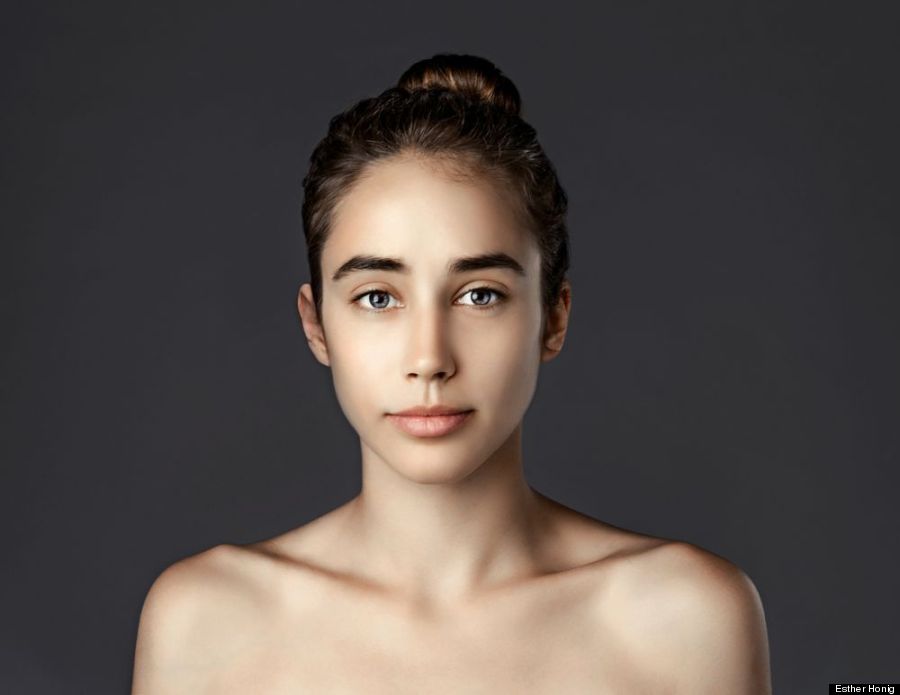 Venezuela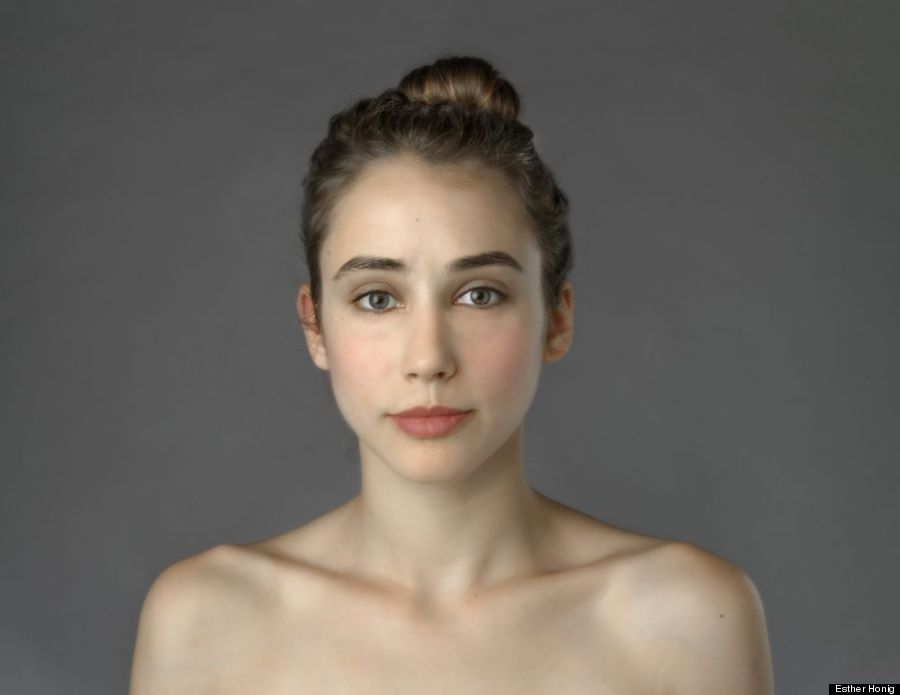 Argentina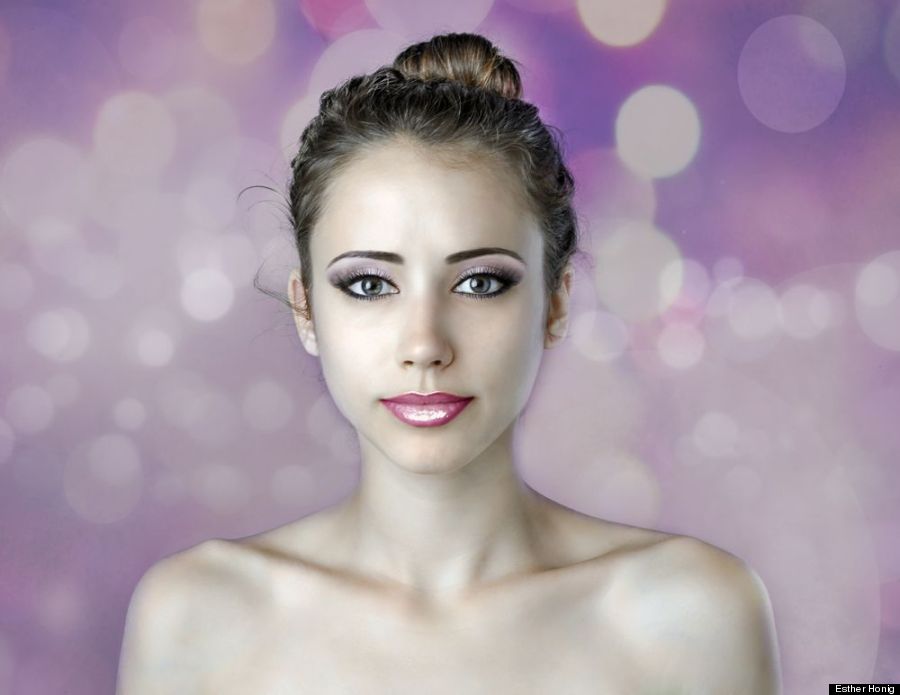 Vietnam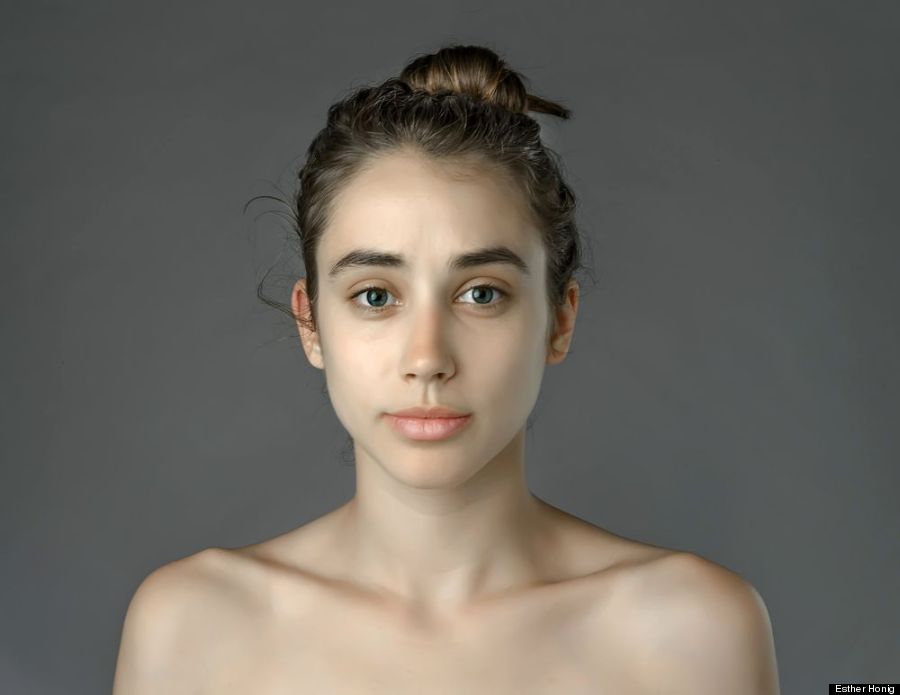 Philippines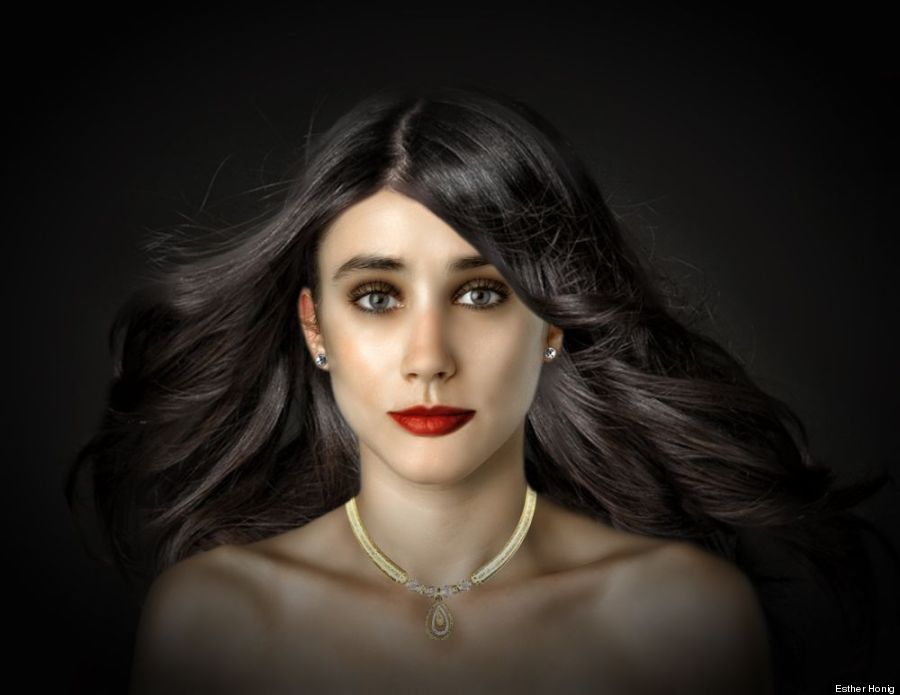 Romania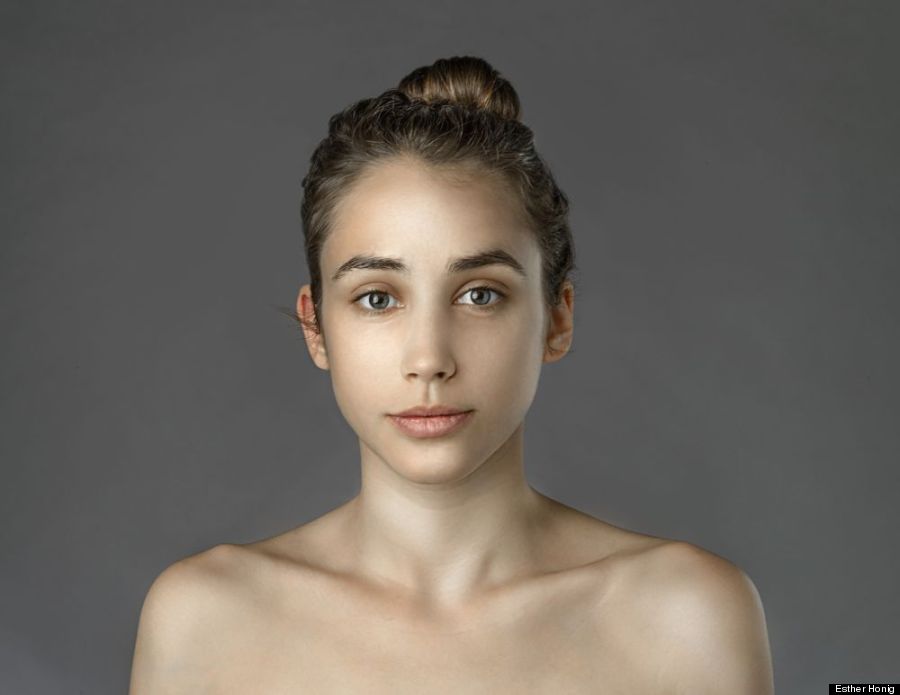 Sri Lanka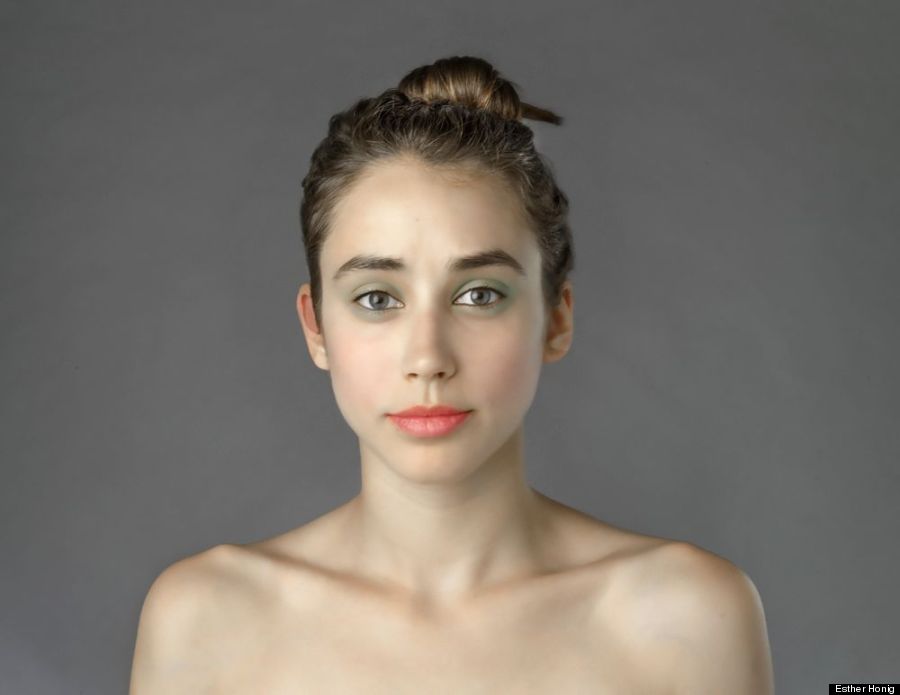 United States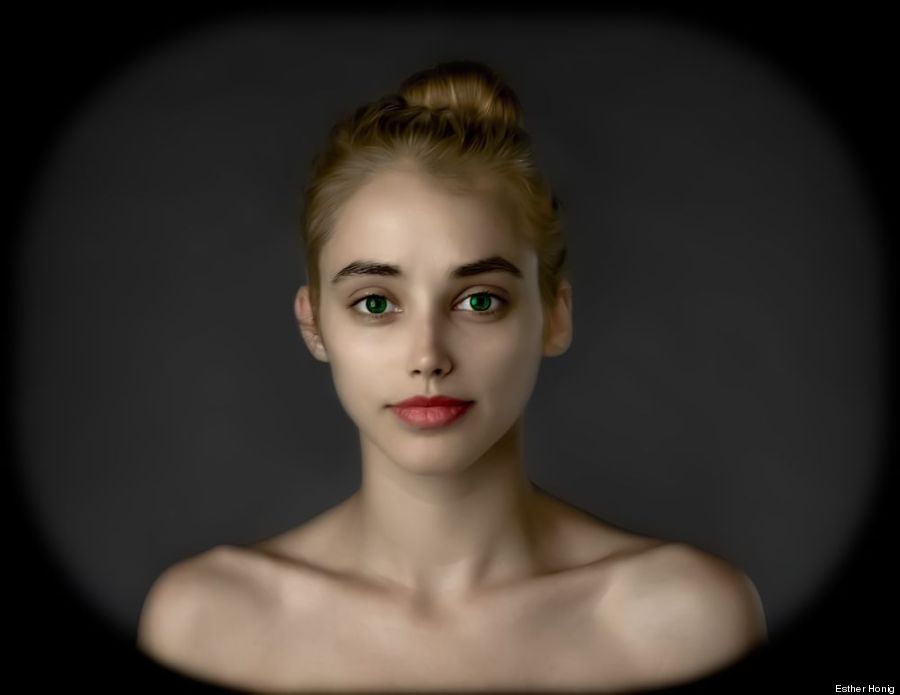 UK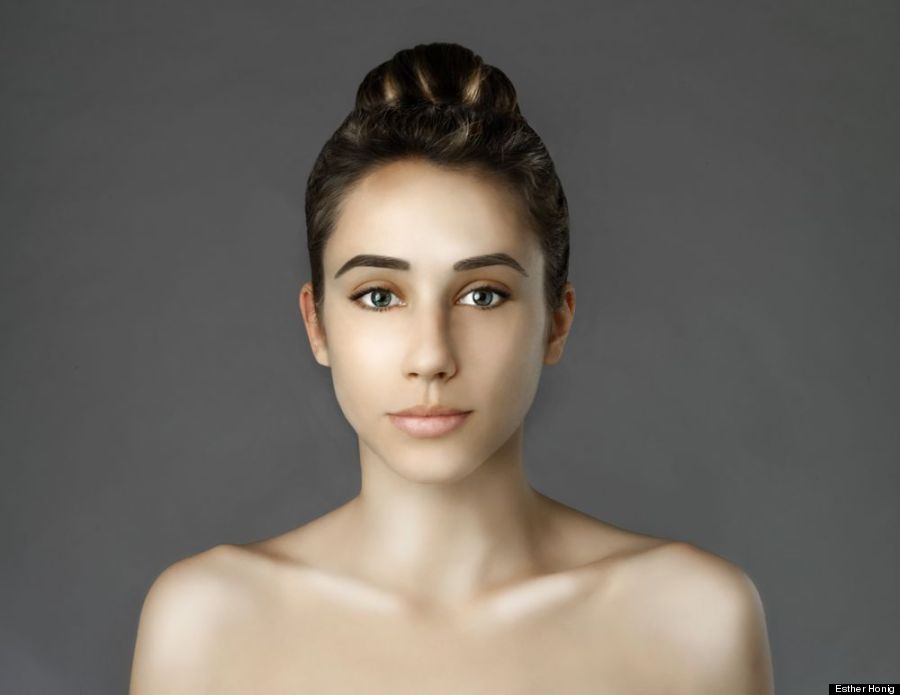 Israel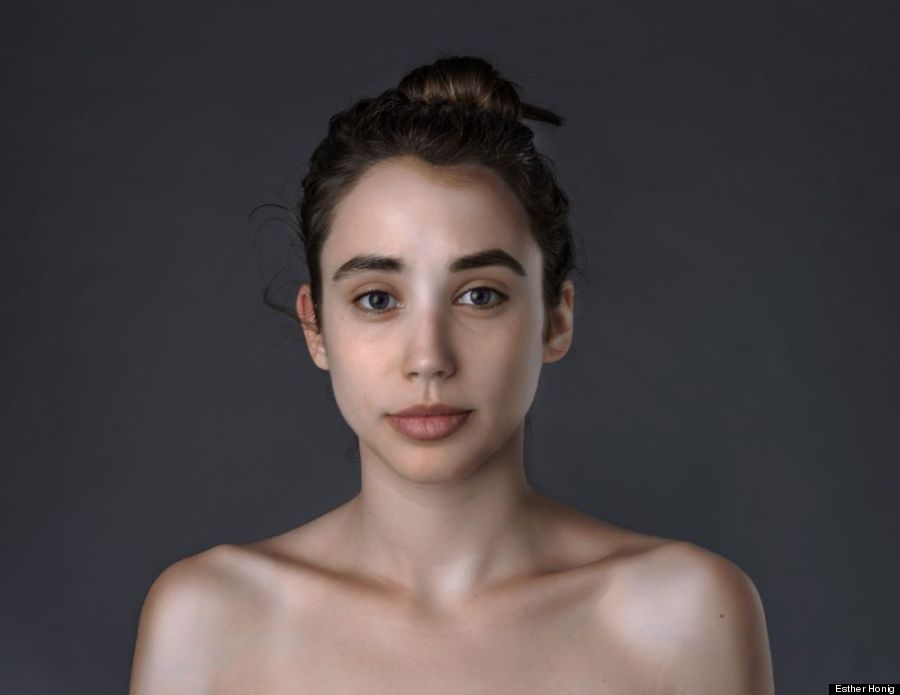 Italy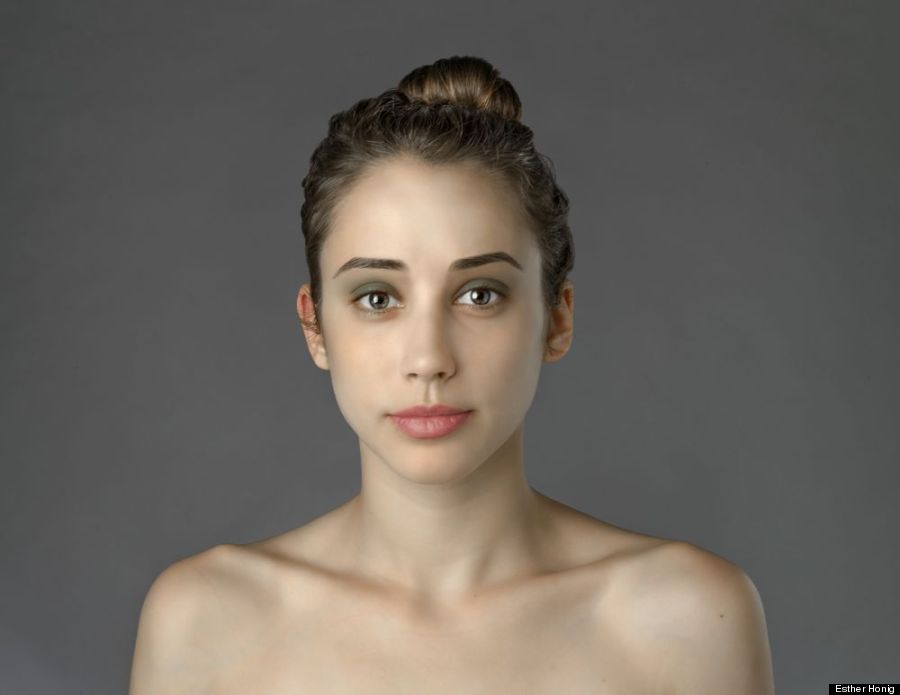 Australia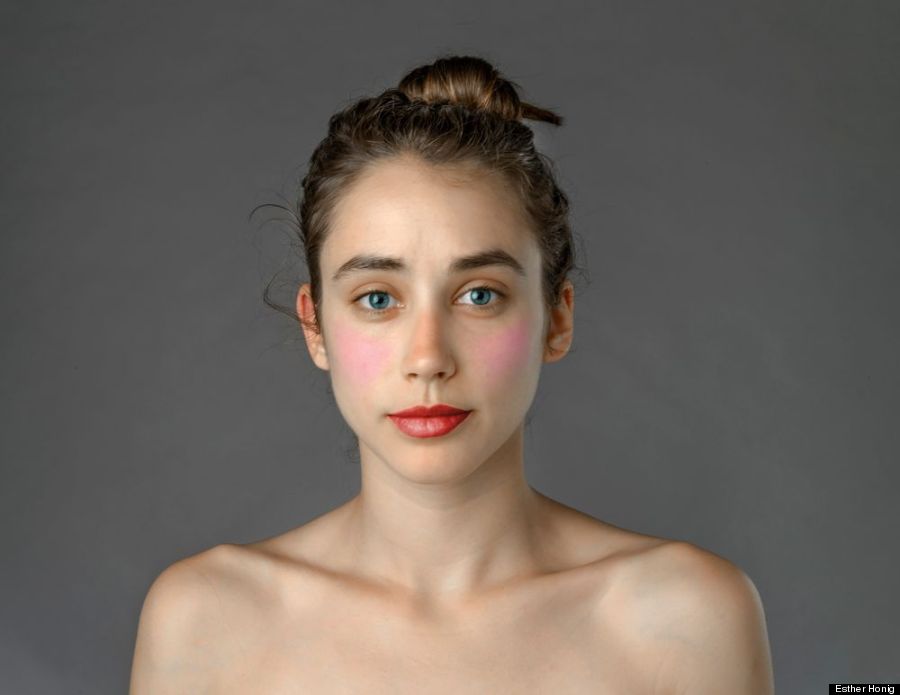 Bangladesh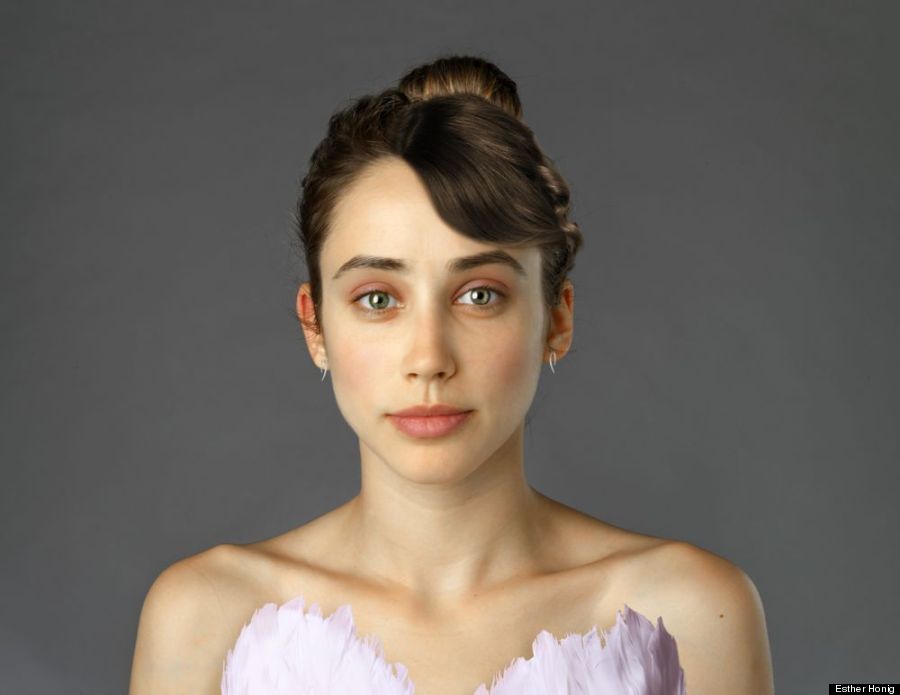 Chile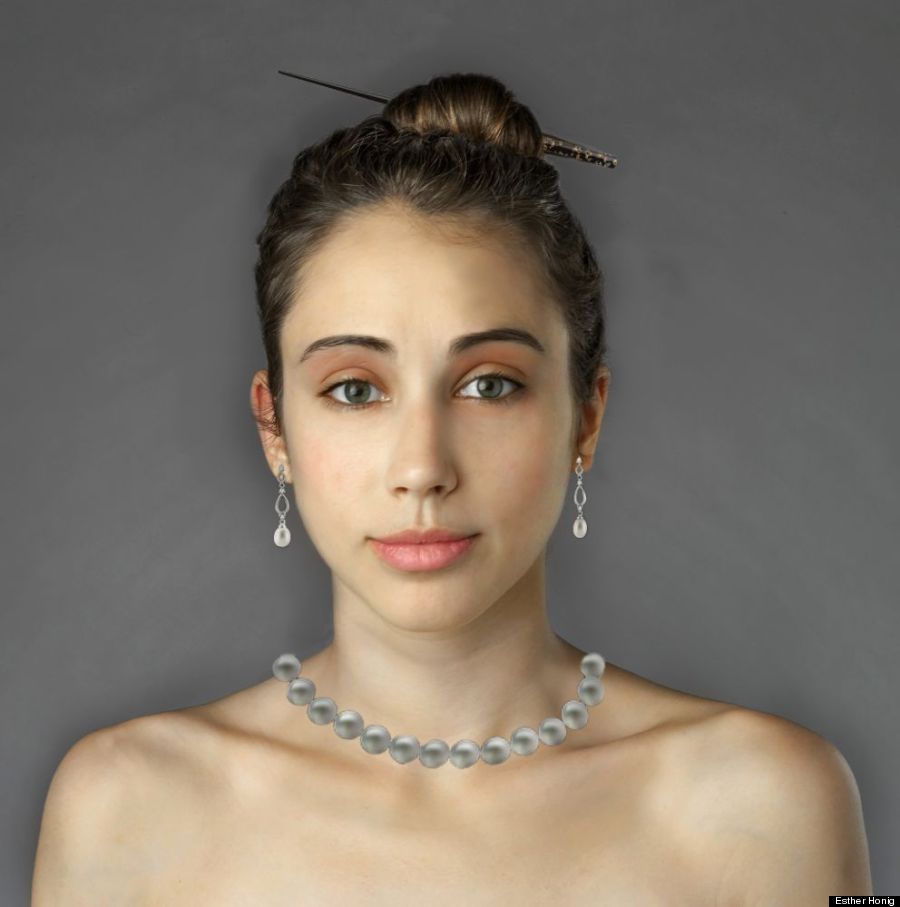 Germany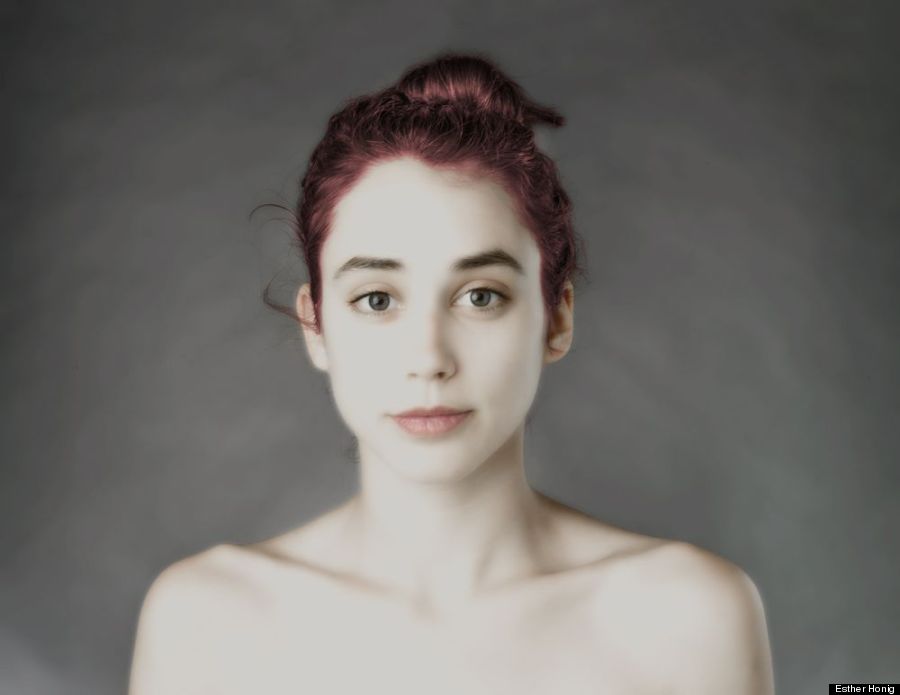 Greece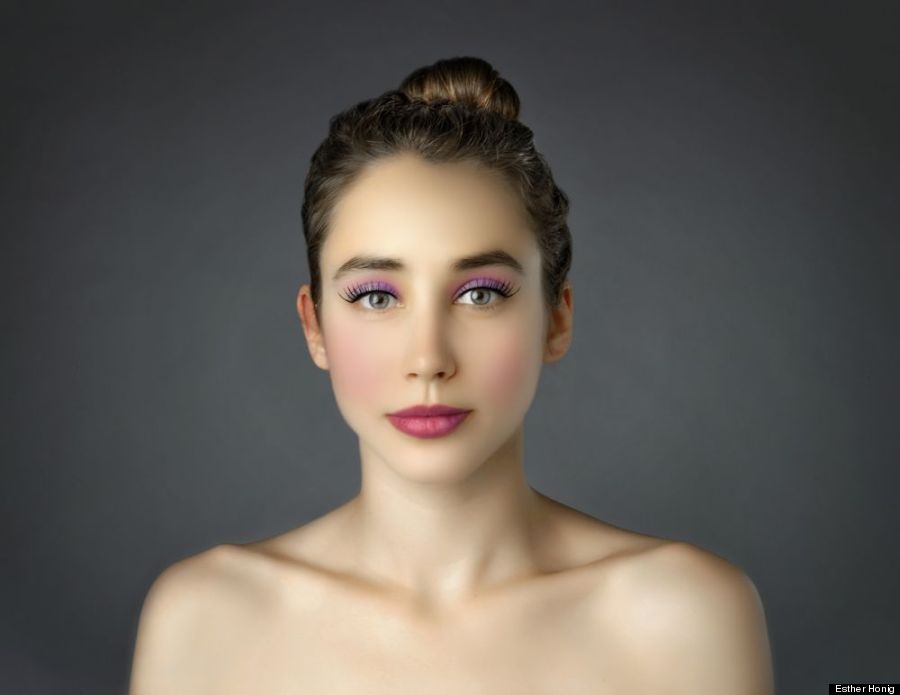 Indonesia