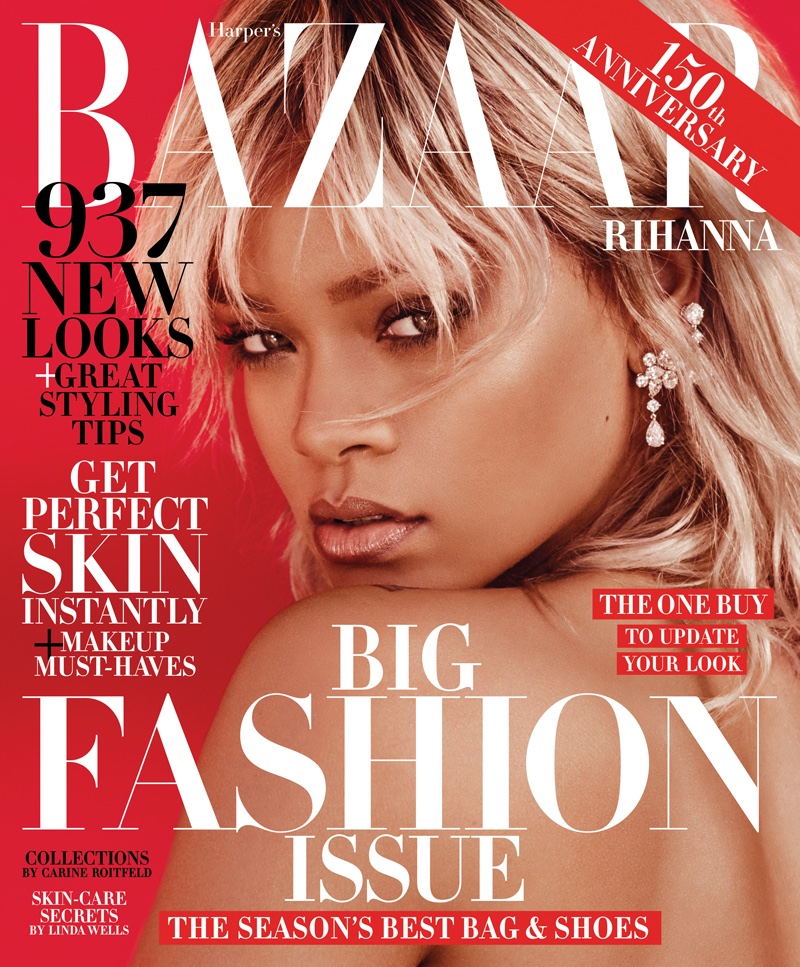 Rihanna on Harper's Bazaar March 2017 Cover
RIHANNA TAKES FLIGHT IN HARPER'S BAZAAR COVER SHOOT
Published on
Photos by Mariano Vivanco
Pop superstar Rihanna smolders on the March 2017 cover of Harper's Bazaar US. Photographed by Mariano Vivanco, Rihanna gets her closeup in sparkling Chopard earrings. For the accompanying spread, the Barbadian beauty goes blonde as a modern day Amelia Earhart. From glamorous gowns to sleek trench coats, Rihanna stuns in each image. Fashion editor Mel Ottenberg dresses the 28-year-old in the designs of Dior Haute Couture, Tod's, Stella McCartney and more.



RIHANNA – HARPER'S BAZAAR – MARCH 2017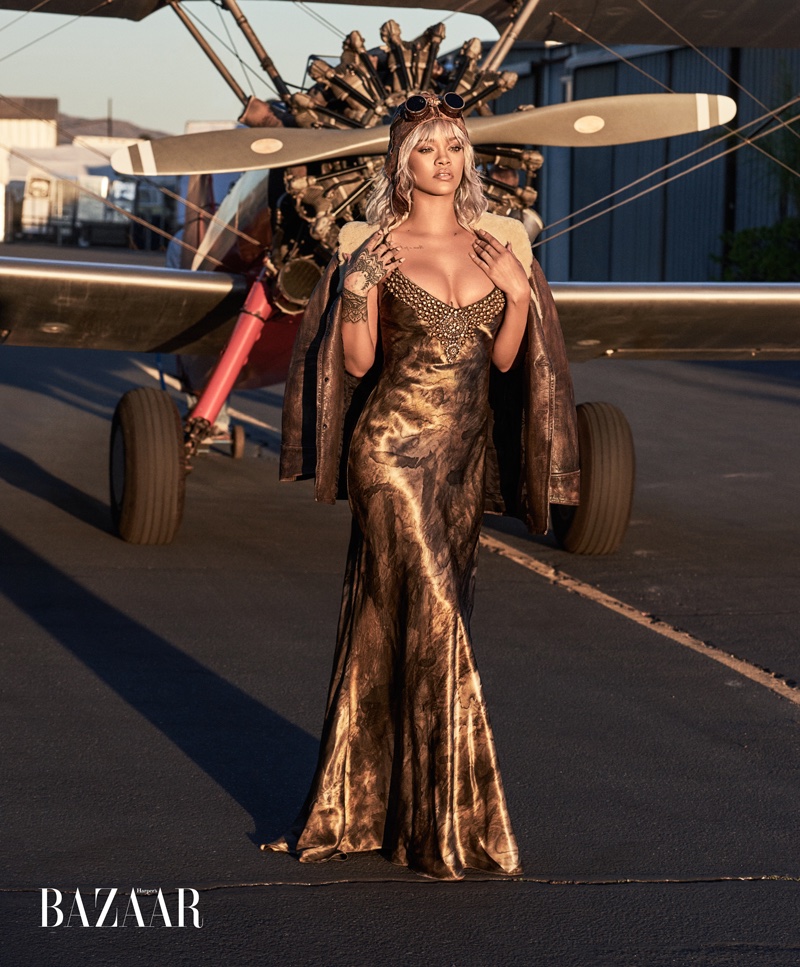 RIHANNA ON AMELIA EARHART
In her interview, Rihanna talks about 20th century aviator Amelia Earhart making it in a man's world. "There's something so special about a woman who dominates in a man's world. It takes a certain grace, strength, intelligence, fearlessness, and the nerve to never take no for an answer. Amelia Earhart was such a dynamic force in her industry, setting multiple aviation records in her time. So it was a no-brainer for me to team up with Harper's BAZAAR in honor of a woman who held her own with the big boys."
Harper's Bazaar's March issue hits newsstands on February 21.