William Faulkner, 1954
Photo by Carl van Vechten
Faulkner to Salter
Reigniting the writer-in-residence program
In the late 1950s, students walking through grounds might have observed a familiar figure moving up and down Jefferson's hallowed lawn – a quiet soul wearing a trench coat and Tyrolean hat, a pipe his frequent companion. Or perhaps they discovered him writing in his study in Alderman Library.
The man was William Faulkner, U.Va.'s first writer in residence, who came to the College to consult, speak, reflect and write for the spring semesters of 1957 and 1958.
When not advising the library staff on American literature, he furthered his novel,
The Mansion
, from his study. Though he didn't officially teach (he bantered in a letter to a professor that he wasn't the "speaker-in-residence"), he hosted readings of his work, held office hours and braved the podium for open-ended questioning. During these sessions, he invited students, faculty and community members to ask him "anything, no matter how silly it might sound." He met these queries with patience, in a quiet, Southern drawl and often with few words.
"The thing I remember most," said Gerry Cooper (Col '58, Education '69) in an interview with The University of Virginia Magazine, "is the experience of being in close proximity with somebody of that stature."
This fall, another luminous guest will come to Grounds. American author James Salter will teach and lecture for the semester as the University of Virginia's Kapnick Distinguished Writer-in-Residence. The inaugural residency, funded by the Kapnick Foundation Distinguished Writer-in-Residence Endowment, exists to create an open, unconstrained conversation between students and a literary master.
"With Faulkner, it was this notion of a significant person of letters coming and spending time, with maximum engagement with students. I picture a similar tone with Salter," says Chris Tilghman, director of the creative writing program, a two-year residential program that admits five students annually. The program breeds writers whose works reach such high-profile publications as The New Yorker and The Atlantic. Alumnus Chad Harbach's novel The Art of Fielding landed on The New York Times bestseller list, and Amazon.com named it the best book of 2011. Eleanor Henderson's novel Ten Thousand Saints will debut as a movie starring Emile Hirsch and Ethan Hawke in 2015.
During his visit, Salter will give a series of talks – open to all students as well as the community – in which he'll reflect upon writing and consider what literature is now and what it is becoming. He will also teach the graduate fiction workshop for those students working toward a Master of Fine Arts in creative writing. In this intimate setting, about 10 writers will examine their work in a dialogue seasoned by Salter's own cavernous writing career.
From those six decades came six novels, spanning from The Hunters (1957) to All That Is (2013), as well as screenplays, poetry, essays and short-story collections.
"His concerns are very male, in the sense that [his characters] are these post-war men who are sort of uncertain about the role sexuality should play in their lives," Tilghman says. A Sport and a Pastime (1967) chronicles the steamy relationship of young, feckless Yale grad Philip Dean with a French woman. All That Is (2013) follows Philip Bowman, memoir-style, as he seduces the daughter of a former lover, then drops her. Last Night (short stories, 2005) tells of a husband who attempts to kill his sick wife then sleeps with her friend.
Some say these charged stories are a compelling indictment of love; others find them emotionally detached. Almost all agree that the prose is exquisite. "He's just sort of revered," Tilghman says – "revered for utter craftsmanship, for gorgeous sentences."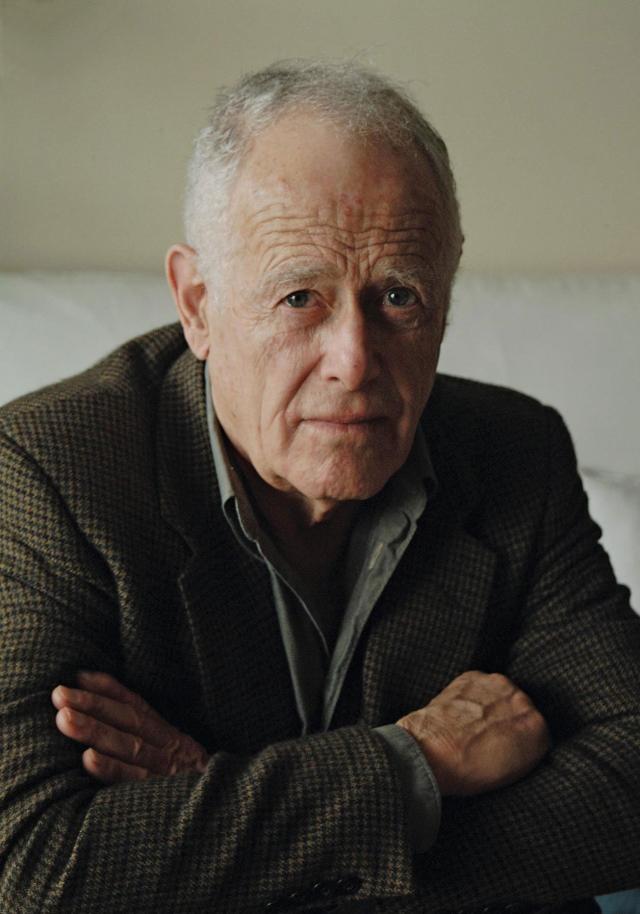 Corina Arranz
It's an article of faith among readers of fiction that James Salter writes American sentences better than anyone writing today."
In the introduction to the Penguin Classics edition of Salter's
Light Years
, author Richard Ford wrote, "
It's an article of faith among readers of fiction that James Salter writes American sentences better than anyone writing today."
Someone else said Salter writes the way John Singer Sargent painted, relying on direct observation and an efficient use of paint. His sentences are monumental yet simple; precise assemblies both spare and deep.
Salter says he favors George Orwell's philosophy of prose – that it should be as clear as a windowpane. It shouldn't get in the way of the story, he says. "A book is a big thing, with a lot of sentences in it. You make an effort to make them readable, to make them clear, and also to give them life. You can't have glittering sentences all the way through. It would be indigestible, unreadable."
The writer, who served as a U.S. Air Force fighter pilot for 12 years and resigned when his first book, The Hunters, came out in 1957, still writes by hand for the immediacy and flexibility it provides. "Thoughts don't come to you whole, all at once. You can actually write paragraphs and sentences in your head and then write them down by hand. There's something palpable and agreeable about putting a pencil or pen to a piece of paper. It's a different sensation than tapping keys."
Further, the most important thing, he says, is that one generates and captures the words in the first place. "From then on, writing is rewriting."
These are the practices – the wisdom won from decades of composing – that the craftsman will no doubt share throughout the semester-long workshop. During each of the 16 gatherings, students will primarily reflect upon each other's work.
"We'll sit down together and one by one offer opinions about the story – what they think is good about it; what they think fails, if anything; what they would suggest. I'm really there to try and make it all effective and helpful in some way," Salter says. "I've been in a lot of classes and seen that certain things you can tell students open the door for them in a way. That's the promise, so to speak, of this class."

Along with other English department faculty, Tilghman has envisioned a program that's purposeful in not prescribing specific topics or a particular approach, allowing Salter and future distinguished guests the freedom to reflect upon their art and experience. Salter, too, is keen on the idea of exploration. "I'm excited, really, about discovering [the writer-in-residence experience]. I expect interesting students," he says.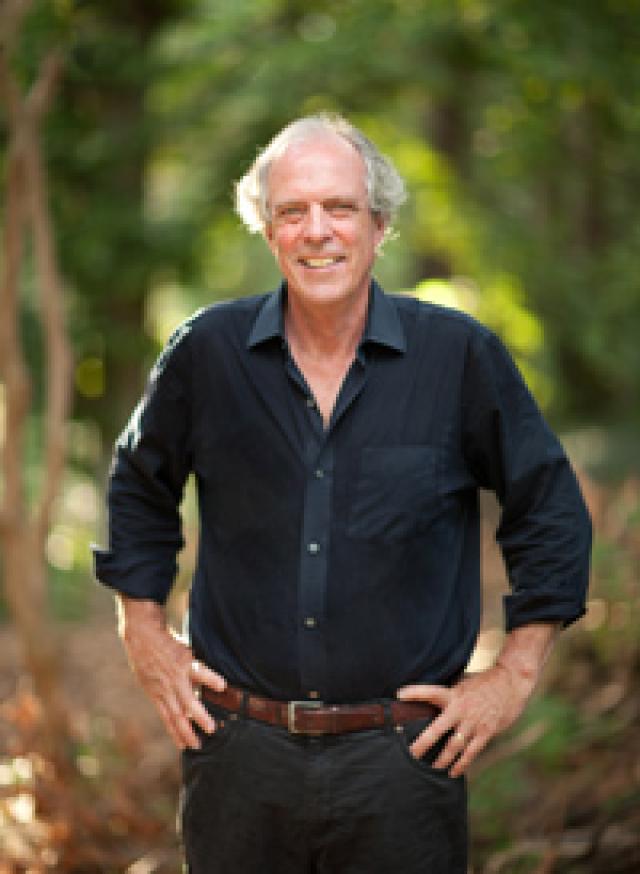 The English department's larger hope is that Salter's residency would be kindling for an ongoing conversation – one that continues year to year, carried by writers in residence from other ethnic and aesthetic backgrounds. Thus, not only American fiction writers will have a voice but also European and South American writers and others, in partnership with the appropriate language departments.
"We're looking for literary excellence and significance," Tilghman says. "If we do it right, there would be a relationship between the College and significant people of letters."
Better still, students will be changed. For Gary Cooper, who studied during Faulkner's day, being in the presence of a Nobel Laureate and Pulitzer Prize winner moved him – not simply because of the writer's greatness, but because of his apparent humanity. "It was possible to observe that this was a normal human being," Cooper said. "One could aspire to be a writer."