William Kennedy
William Kennedy
The Art of Fiction
No. 111
Winter 1989
No. 112
The Paris Review
The first interview session took place in July, 1984, as Kennedy was finishing a magazine piece about working on the screenplay for The Cotton Club. Kennedy talked for most of a Saturday afternoon at his home outside of Averill Park, a small community east of Albany and the Hudson River in a region of rolling hills where the landscape is sprinkled with picturesque lakes, meadows, and woods. A second interview was conducted in spring, 1988.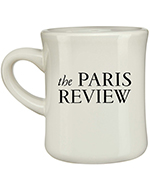 The Kennedys live in a handsome nineteenth-century farmhouse, a large white clapboard house with green trim and shutters, shaded and decorated on three sides by mature blue spruce, Norway spruce, and sugar maple trees. At the back of the house is a wooden deck, and across an expanse of lawn a swimming pool that was a sparkling invitation in the hot July sun on the day of the first interview session.
Kennedy, tall and fit, looking younger than his then fifty-seven years, in spite of the fact that his Irish red hair showed signs of thinning on top, appeared at the front door wearing a red-and-white striped sport shirt with rolled-up sleeves, white cotton pants, and white dress shoes. Born and bred in the city, a well-traveled, cosmopolitan man, he gave the clear impression of being very much at home in the country.
After a short excursion outside in the midday heat, Kennedy suggested that we go to his air-conditioned writing studio, a spacious corner room on the second floor.
Shelves of nonfiction works lined one side of the upstairs hallway, and his studio was filled from floor to ceiling with books against three of the walls: fiction, poetry, plays, and one large section of books on film and film criticism. A large wooden desk took up most of the space between two windows that looked out on the spruce and maple trees in the yard. Bookcases at each end of the desk were filled with reference books. The top of a cedar chest on the green shag rug was covered by more piles of books and papers, and nearby were boxes of letters Kennedy had received from his readers.
Collages of memorabilia decorated the back of the door to the hallway and the wall behind the desk: a poster of Francis Phelan from the cover of Ironweed; announcements of public readings Kennedy had given; a poster announcement of a reading by Saul Bellow at the Writers Institute; award plaques, and an honorary doctorate of letters; and photographs from Kennedy's days as a newsman.
A straw hat with a black band hung from one of the curtain rods. It belonged to William Kennedy, Sr., who wore it in the 1920s. Another link to family and the past was Kennedy's typewriter, set on a sturdy wooden leaf pulled out from the desk—a black L. C. Smith & Corona, 1934 vintage, that belonged to his mother, Mary Kennedy. Although he now uses a word processor for revisions, Kennedy still composes on this machine.
Kennedy sat at his desk in a wooden swivel chair that creaked slightly when he leaned back. Choosing his words with precision, he was often pensive with a serious, faraway look in his eyes as he talked of his life and his work.
Can you explain the circumstances under which you got the MacArthur award?
Well, in January I got a call from this man named Dr. Hope, and he asked me, was I William Kennedy, the writer, and I said I was. He said, "Congratulations, you have just been awarded a MacArthur Fellowship, which will give you $264,000 tax-free over the next five years." I'd gotten a Chinese fortune cookie that week that said, "This is your lucky week." I thought it had to do with the fact that I was getting reviewed in about five different major places in the same week. I thought that was good enough, but then I got the MacArthur. Quite a week!
Is there any particular achievement to which they give recognition?
They give it to you with no strings attached; they give it to all sorts of people—scientists, historians, translators, poets. Their first award to a writer that got widespread recognition was given to Robert Penn Warren. They give it to you on the basis of what you've done, but more important, I think, is their belief that you are going to do a lot more. It's an award given with faith that the person is going to be productive. You don't have to do anything for it; it just all of a sudden comes at you, like a health plan to cradle and protect you.
Has the award changed your life?
The change is that I have more options now to do things that have nothing to do with writing. Everybody wants me to become a fund-raiser or a public speaker or a teacher or go back to journalism or sit still and be interviewed. I've also become a correspondent. I've got something like a thousand letters, and the only thing I can do is try to answer some of them. Some I'll never get to, but I keep trying. All this is very time-consuming. The fact is that it's also very pleasant. I'm solvent, I can travel, I've been able to rewire the house, dig a new well, install a new furnace, put in a pool. Somebody accused me of going Hollywood in Averill Park, but that's not accurate. I wanted a pool for twenty years. If I have a pool I'll swim in it. If I don't have a pool I won't swim. And I don't exercise. I don't do anything . . . I never walk. I tend to dance at parties, which is a good way of having a heart attack if your feet still think you're a nineteen-year-old jitterbug. The change has been very pleasant. People ask will I change the way I write, and I don't believe I will. The work is based on what I see in the world, what's around me and what I take home from that. It's a superficial response if you change your writing because of a temporary change in your personal condition.
Success came to you very late. Ironweed was turned down by thirteen publishing houses. How could a book that won the Pulitzer Prize be turned down by so many publishers?
Yes. Thirteen rejections. Remember that character in "Li'l Abner," Joe Btfsplk, who went around with a cloud over his head? Well, I was the Joe Btfsplk of modern literature for about two years. What happened was that I sold this book, then my editor left publishing; so that threw the ball game into extra innings. They gave me an editor in Georgia and I said, "I don't want an editor in Georgia; I want an editor in New York." They didn't like that. She was a very good editor, but she only came to New York every two months. Georgia is even more remote from the center of literary activity than Albany. She was living on a pecan farm, as I recall. So that got the publisher's nose out of joint. My agent was not very polite with them, and finally we separated. In the meantime, my first editor came back to publishing and, finding that Joe Btfsplk cloud hanging over my head, was not terribly enthusiastic about taking me back. So I went over to Henry Robbins, whom I had met at a cocktail party. Henry at that point was a very hot New York editor. He had just gone over to Dutton. Everybody was flocking to him. He was John Irving's editor. Joyce Carol Oates moved over there. Doris Grumbach moved in; so did John Gregory Dunne. It looked like Dutton was about to become the Scribner's of the new age. So anyway, at the cocktail party he said, "Can I see your book?" And I said, "Of course." I sent it to him and he wrote me back this wonderful letter saying that he loved the idea of adding me to their list. I picked up the paper a week later and he had just dropped dead in the subway on his way to work. So I then went over to another publisher where a former editor of mine had been; she was somewhat enthusiastic, thought we might be able to make it if there were some changes in the book. And then she was let go. I bounced about nine more times. Then fate intervened in the form of an assignment for Esquire to do an interview with Saul Bellow—who had been a teacher of mine for a semester—in San Juan. He had really encouraged me at a very early age to become a writer. So he took it upon himself—I didn't urge him, and I was very grateful to him for doing it—to write my former editor at Viking, saying that he didn't think it was proper for his former publisher to let a writer like Kennedy go begging. Two days later I got a call from Viking saying that they wanted to publish Ironweed and what did I think of the possibility of publishing Legs and Billy Phelan again at the same time.
It would seem that Bellow was the answer.
I think he's probably had several manuscripts sent to him since then. As have I.
During this there must have been an immense amount of frustration. Did that experience give you ideas for changes that can or should be made in the publishing industry to encourage the writing of first-rate serious fiction?
I don't know what to do to change the world that way, except to generate a running sense of shame in their attitudes toward their own behavior so that the next time they might pay more serious attention to the work at hand. So much of the publishing world is run on the basis of marketplace success, and so when a book is rejected as a financial loser, it immediately has a cloud over it, especially if the writer is already established with one publishing house and this house chooses not to take his next novel. That carries a stigma; you're like a leper. You go from house to house, and they say, well, Why didn't so-and-so publish it? They published your last book. So you live under that cloud until you find some editor who understands the book and is willing to take a chance on it. I don't know how to change human nature about this. I'm very pessimistic about it. I just see one good writer after another in deep trouble.
So the difficulty in getting books like Ironweed published is not necessarily due to the lack of good editors at the major publishing houses, but might be more closely tied to the prevailing corporate policy you're speaking of?
I think there's a casualness about the way things are read. I think subject matter tends to play a large part. If you have a novel of intrigue or romance, with adultery or exotic locale, or a spy thriller, you probably won't have too much trouble getting published. If you have a major reputation, you're not going to have any problem getting published. But it's the writers who fall in the middle, who write serious books about subjects that are not the stuff of mass marketing, they have the problem—the so-called mid-list phenomenon. If the publishers don't think it's going to sell past a certain amount of copies, then they're not interested. And I would think that that was the case with Ironweed. People had decided it was a depressing book, set in the Depression, about a bum, a loser, a very downbeat subject. Who wants to read a book about bums? So they chose not to accept it. Yet it's not a downbeat book. It's a book about family, about redemption and perseverance, it's a book about love, faded violence, and any number of things. It's about the Irish, it's about the church.
So, again, I don't see how you're going to change the way editors think. They can't contravene the commercial element in their publishing house. They're as good as the books they bring in, and if those books don't make money, what good are the editors? Very sad.
All these years of being turned down with books and short stories . . . I understand even the Paris Review turned down one story.
That's true. You did give me a rejection slip, although I must say it wasn't as nice as the one I got from The Atlantic. That one said: "You write with a facility that has held our attention." But my story had their coffee drippings on it, even so.
You started as a journalist in Albany. What was your favorite aspect of journalism? Why did it appeal to you?
It was the uncertainty of general assignment that was terrific: the police stories, the disaster stories, the politics, the squirrelly interviews with some guy who had just walked across the country from Montana wearing a taillight and the dopester who had a perfect system to beat the horses and wanted the world to know about it, but he was broke because he was unlucky. That sort of thing was fun, but Albany, I thought, was moribund. I had exhausted the city in a certain way—at that age—and so along came the possibility to go down to the tropics and work in San Juan. That seemed very exotic. I applied and got the job. I went down in April, 1956, and started to work on a newspaper called The Puerto Rican World Journal. It had existed during the war years as a publication for soldiers and sailors who were stationed in Puerto Rico and for the American civilian component. It was a stepchild of the major Spanish language daily, El Mundo. It only lasted nine months, but it was a valuable experience. I love Puerto Rico. I had a great time socially, as a columnist, and I wound up being assistant managing editor when the city editor went to lunch one day and never came back. When the newspaper died, I got married. I met Dana just when the paper was on its last legs. Then I went over for an interview with The Miami Herald and got a job writing about Cuban exiles, Castro in the hills, the CIA, revolutionaries, political thieves. It was great stuff.
What, other than journalism, were you writing at the time?
Having failed miserably as a short-story writer, I decided it was time to go out and fail as a novelist. I started in Miami, and I realized that I couldn't do it full time—the job was very time consuming. I was writing good things for the paper, but I was bored, really. Some of the stories I was writing were not unlike what I had done at the Times-Union—a story on a cop giving a ticket to a little kid in a kiddie car, an escaped jaguar attacking a tomato plant in a woman's backyard. I stayed with the coverage for seven months and then decided that it was as deadly as everything else I was doing and I really had to get out. So I quit, went back to Puerto Rico, and wrote a rotten novel. It went around to an agent or two and nobody liked it. So I put it on the shelf and it hasn't seen the daylight since.
What influence did Saul Bellow have on you?
I met Saul in Puerto Rico when he was teaching at the university at Rio Piedras. I was managing editor of another brand new daily paper, the San Juan Star, but was writing yet another novel before and after work. I sent it to Bellow and he accepted me in his class. It was an important development and I took his criticism very seriously. He would explain that my writing was "fatty"—I was saying everything twice and I had too many adjectives. He said it was also occasionally "clotty"—it was imprecision he was talking about, an effort to use a word that wasn't quite as precise and so screwed up the clause or sentence. When he pointed that out to me, I would go back through the whole book and slash—it turned me into a real fiction editor of my own copy, and it later helped when I became a teacher. If I was ruthless with my own stuff, why shouldn't I be with everybody else's? Bellow also talked about being prodigal. He said that a writer shouldn't be parsimonious with his work, but "prodigal, like nature." He said just think of nature and how many billions of sperm are used when only one is needed for creating life. And that principle was, it seemed, at the heart ofAugie March, a novel that exploded with language and ideas. I never became that kind of writer, but I think the effusion, the principle was important. I was never afraid of writing too much, never thought that just because you've written a sentence it means something, or that it's a good sentence just because you've written it. You know, I wrote Legs eight times, and it was taller than my son when both he and the manuscript were six years old. I have a picture of them together. One day Bellow was reading this section of a story where I had gone back and rewritten the things he had suggested I change. He looked up at me, and he said, "Hey, this is publishable!" Nobody had ever said that about anything I had written before, so I went out and bought a bottle of champagne and went back and had a party with my wife and some friends. Having come that distance—twelve years of writing in the dark—then having somebody of value suddenly say that, well it put me onto a different level of existence as a writer. It verified the apprenticeship, moved me into journeyman status. And I kept writing.
Because of your isolation and all the rejections, did you ever think, This is not my profession, I should really be doing something else?
No, I never thought that. As I used to say on Thursday afternoons—when I was on my day off from the Albany Times-Union and waiting for the muse to descend and discovering that it was the muse's day off, too—you have to beat the bastards. I didn't even know who the bastards were, but you have to beat somebody. You have to beat your own problematic imagination to discover what it is you're saying and how to say it and move forward into the unknown. I always knew that (a) I wanted to be a writer and (b) if you persist in doing something, that sooner or later you will achieve it. It's just a matter of persistence—and a certain amount of talent. You can't do anything without talent, but you can't do anything without persistence either. Bellow and I once talked about that. We were talking in general about writing and publishing and so on, and he said there's a certain amount of talent that's necessary. All sorts of people are out there with no talent trying very hard and nothing comes of it. You must have some kind of talent. But after that, it's character. I said, "What do you mean by character?" And he smiled at me, and never said anything. So I was left for the rest of my life to define what he meant that night. What I concluded was that character is equivalent to persistence. That if you just refuse to give up, the game's not over. You know, I had had enormous success in everything I'd done in life, up until the time I decided to be a writer. I was a good student; I was a good soldier. I got a hole-in-one one day on the golf course. I bowled 299, just like Billy Phelan. I was a very good newspaperman. Anything I wanted to do in journalism, it seemed to work; it just fell into place. So I didn't understand why I was so successful as a journalist and zilch as a novelist and short-story writer. It was just that time was working against me. You just have to learn. It's such complicated craft . . . such a complicated thing to understand what you're trying to bring out of your own imagination, your own life.
Did you find yourself getting better and better at it?
Well, I thought I was terrific when I wrote The Ink Truck and they published it—Jesus! But then I wrote Legs and everybody kept saying, "This is not good." People would turn it down; my own editor, who wanted to publish it, kept saying, "This is not working." I couldn't figure it out. It was six years of figuring and discovering. Legs was the novel where I really learned how to write a novel. And it takes you a long time to discover that, to probe whatever it is that you have in you. Where is your talent, where is your voice, where is your style? It was a complicated and sometimes painful struggle. To have an editor say to you, "We think you should turn this into a biography of Legs Diamond"—well, I immediately left that bind and went off on my own. And that was the night I sat down and decided to writeLegs one more time, and that was the one that worked.
I had been trying to do the book in a multiplicity of ways. I began thinking I would write it as a film-in-process, because the gangster had been such a charismatic presence in movies; I wanted to make a literary artifact in which the film would be a significant element. That became a silly gimmick. I tried to make it a surrealistic novel. I tried to pattern it totally on the Tibetan Book of the Dead; those chapters are pretty wild. The process of elimination left me with the Henry Jamesian wisdom that I really needed a point of view on this. I tried to write it from inside Diamond and it didn't work, and I tried to write from outside Diamond with a chorus of voices and it didn't work. And then I discovered that if I used the lawyer who was in the book from the beginning as this intelligent presence who could look at Diamond and intersect with him at every level of his life, then I would be able to have a perspective on what was going on inside the man. So I did that and it made all the difference. It also made a difference that I spent three months just talking to myself, trying to figure out every character and defining the plot from scratch, narrowing it down. I had five years' worth of paper at that time but that three months' worth of work made all the difference. Then the book began to define itself. That's when you really understand craft.
It is a technical problem.
Absolutely. That's what I was up against. I had so much research, so much knowledge about this man, so many possible directions I could go in. I had done a massive amount of research because I wanted to discover what his life was really like. It turned out to be very complicated. He had been a celebrity quite apart from anything I had imagined of any gangster. I knew about the notoriety of Al Capone and I had heard of Legs Diamond, but it wasn't until I really began to go after him that I saw how much he had occupied the front pages of the newspapers of the country and the world. He was notorious, front-page stories about him every day, for weeks at a time. As a fugitive crossing the Atlantic on an ocean liner he was the cynosure of international news coverage. I knew he was a son of a bitch, but even a life like his is worthy of attention in fiction. If you fix seriously on the transition from one life form to another, from defensible street life to the indefensible, where somebody begins to be a willfully cruel human being, that's worth doing. I wanted to understand the man but also the age, and I did not want to offer up another novel that would be historically inaccurate. So many books and films about Diamond and his kind were travesties. And so I got hooked on research, couldn't get out from under the library's microfilm machine until I finally realized I was doing myself a great disservice; because your imagination can't absorb all that new material and synthesize it easily. If you're trying to transform the material, which is what fiction must do or else it remains journalism, or biography, then you have to let your imagination have a little rest. So I quit. I could have done another six months of research on Diamond, but I gave up. That's when I sat down, slowly absorbed all that I'd collected, and invented Diamond—a brand new Legs Diamond—from scratch. Authentic but new.
Would he recognize himself?
Oh yes, he already has. After I finished the book and it was about to be published, my wife had a dream: Legs Diamond came up to our front door and knocked on the door. Then he got down on the lawn, laid back and rolled around and kicked his legs in the air. He said to Dana, "Bill got it just right."
What a relief! Do you get letters from people who are historians of the twenties who say, No, no, you didn't get that right?
Every once in a while, somebody writes me and says I didn't get the death of Legs Diamond right, but I never defined who killed him. That's still a mystery.
How important is a sense of place in your fiction? How did Puerto Rico and Albany affect your fiction?
The Puerto Rico short stories I wrote seemed to have no resonance, I suppose because I lacked a full historical sense of the place. They represented what Eudora Welty once called The Isle of Capri Novel, the transient story that could be set in Paris or Honolulu, all events taking place in a villa or a resort. The shallowness is evident; soap opera, really. I was leaving out the density of life in a given place and I came to know it. I kept reading Faulkner's The Sound and The Fury over and over, trying to understand how he'd done it. It was extraordinary to see how he knew so much about a group of people and at the same time reflected an entire cosmos, and with such remarkable language and invention. I wanted to understand any place I wrote about in the same way; and I believe that book more than any other led me to the sense of place in a novel. I started to write about Albany when I was still in San Juan and I realized how little I knew even of my own home town. When I came back to Albany to live I immersed myself in its history and I still can't get enough of the place. Some people have said that Ironweed could have been set anywhere because it has a universality about it; and that's nice to hear. But it couldn't have taken place in Capri, or Honolulu; not every town has a skid row and a mission, or trolley strikes with the heavy violence that made Francis Phelan what he was. Even being Irish Catholic—it's not the same even in Ireland as it is in Albany.
How would you assess your development as a stylist?
Somewhere back in the late sixties a friend of mine named Gene McGarr—we were sitting in The Lion's Head in Greenwich Village one afternoon—said to me, "You know, Irishmen are people who sit around trying to say things good." That is the purest expression of style I've ever come across. I remember being enormously impressed by Damon Runyon's style when I was a kid because it was so unique. It just leaped out at you and said, Look at me! I'm a style!, and Hemingway had a style. These people were egregiously stylish. Then I read Graham Greene and I couldn't find a style. I thought, why doesn't this man have a style? I liked his stories enormously, and his novels, but what was his style? Of course he has an extraordinary style in telling a story, great economy and intelligence. Obviously these were adolescent attitudes toward style, valuing ways of being singular. I admired journalists who had style, Red Smith and Mencken. You wouldn't mistake their writing, you'd know it right away. What I set out to do very early on, in college, was to mold a style; and then I realized it was an artificial effort. I was either imitating Red Smith or Hemingway, or Runyon, or whomever, and I gave up on it. I realized that was death. Every time I'd reread it, I'd say: That's not you, that's somebody else. As I went on in journalism I was always trying to say something in a way that was neither clichéd nor banal, that was funny if possible, or dramatic if possible. I began to expand my language: sentences grew more complicated, the words became more arcane. I used the word eclectic once in a news story and it came outelectric. It was a willful strain at being artsy, so I gave up that too. And as soon as I gave up, I wrote the only thing that I could write, which was whatever came to my head in the most natural possible way. And I evolved into whatever it is I've become. If I have a style, I don't know how to evaluate it. I wouldn't know what to say about my style. I think The Ink Truckis an ambitious book in language. I think certain parts of Legs are also; but Marcus is still telling that story in a fairly offhanded way, using the vernacular in large measure. Billy Phelan goes from being inside Martin Daugherty's mind, which is a far more educated mind, to Billy Phelan's, and the narration is really only in service of representing those two minds. This was very different from what I came to in Ironweed, where I set out at the beginning to use the best language at my disposal. I thought my third-person voice was me at first, but the more I wrote, the more I realized that the third-person voice was this ineffable level of Francis Phelan's life, a level he would never get to consciously, but which was there somehow. And that became the style of the telling of the story; and the language became as good as I could make it whenever I felt it was time for those flights of rhetoric up from the sidewalk, out of the gutter. Francis moves in and out of those flights sometimes in the same sentence. A word will change the whole attitude toward what he's thinking, or talking about, or just intuiting silently. I think that as soon as you abandon your overt efforts at style, that's where you begin to find your own voice. Then it becomes a matter of editing out what doesn't belong—a subordinate clause that says, "That's Kafka," or "That's Melville"—whoever it might be. If you don't get rid of that, every time you reread that sentence you think: petty larceny.
The first chapter of Ironweed sets the tone for the rest of the book by showing us Francis Phelan through the eyes of the dead, and through his own encounters in memory with the ghosts from his past, with many shifts back and forth in time. The first chapter has a literary magic about it that persists throughout the book and makes the book work in a unique way—but I wonder if you encountered any editorial resistance to the narrative technique when you took Ironweed to publishers.
Considerable. There was one editor who said it was not credible to write this kind of a story and put those kinds of thoughts into Francis Phelan's mind, because no bum thinks that way. That's so abjectly ignorant of human behavior that it really needs no comment except that that man should not be allowed anywhere near a manuscript. Congress should enact a law prohibiting that man from being an editor. I also sent the first few chapters toThe New Yorker and an editor over there said it was a conventional story about an Irish drunk and they'd had enough of that sort of thing in the past, and they wished me well and thought it was quite well done, and so on. That seemed very wrongheaded. It's hardly a conventional story about an Irish drunk when he's talking to the dead, when he's on an odyssey of such dimensions as Francis is on. I'd never read a book like it, and it seems to me that that's a comment I hear again and again. But again, you have to put up with editors who don't know what they're reading. One editor said there were too many bums in the book and I should get rid of some. And a friend of mine said, "I understand, I love this chapter, but there's an awful lot of negative things in it, there's vomit and a lot of death and violence and there's a lot of sadness, you know, and it's such a downbeat chapter that editors won't want to buy it. Maybe you should alter it to get the editors past the first chapter." Well, there was no way I could take his advice; I had written the book, and it was either going to stand or fall on what it was. I also felt that there was no real merit in the advice, although it was an astute observation about the way some editors are incapable of judging serious literature seriously. There were also people who just said, "I don't like it." Somebody said, "I could never sell it." Somebody else said, "It's a wonderful book, nobody's ever written anything better about this subject than you have, but I can't add another book to my list that won't make any money." These were more mundane, these were money considerations, but I think those other, more pretentious rejections had the same basis; they just didn't believe a book about bums was ever going to make it in the marketplace, but they didn't dare say so out loud. It's not a book about bums, you know, but that's the way it was perceived. I got a letter from Pat Moynihan after I won the Pulitzer and a story had come out on the AP wire, describingIronweed as a book about a baseball player who turns out to be a murderer. Moynihan quoted that back to me in the letter, and he said, "Perhaps you will have a better understanding of what we poor politicians are up against."
The most prominent characters in your novels are seekers after a truth or meaning or experience beyond the repetitive patterns of daily life. Do you find that your own world view changes as a result of creating these characters and moving them through a series of life experiences?
I think that my world view changes as I write the book. It's a discovery. The only thing that's really interesting to me is when I surprise myself. It's boring to write things when you know exactly what's going to happen. That's why language was so important to me in journalism. It was the only way you could heighten the drama, or make it funny, or surprising. In Legs I was endlessly fascinated to learn how we look at gangsters. I discovered what I thought about mysticism and coincidence when I wrote Billy. I feel that Ironweedgave me a chance to think about a world most people find worthless. Actually, anybody who doesn't have an idea about what it is to be homeless, or on the road, or lost and without a family, really hasn't thought very much at all. Even though I'd written about this, the small details of that life weren't instantly available to my imagination until I began to think seriously about what it means to sleep in the weeds on a winter night, then wake up frozen to the sidewalk. Such an education becomes part of your ongoing frame of reference in the universe. And if you don't develop Alzheimer's disease or a wet brain, you might go on to write better books. I think that some writers, after an early peaking, go into decline. Fitzgerald seems to me a good example of that. He was writing an interesting book at the end of his life, The Last Tycoon, but I don't think it would have been up to his achievement inGatsby or Tender Is the Night. But if you don't die, and you're able to sustain your seriousness, I don't think there's any rule that you can't supersede your own early work. I remember an essay by Thomas Mann about Theodor Fontane, the prolific German novelist who believed he was all done somewhere around the age of thirty-nine. But he lived to be a very old man, and published his masterpiece, Effi Briest, at age seventy-six. I believe in the capacity of the imagination to mature and I am fond of insisting that I'm not in decline, that the next book is going to be better than the last. It may or may not be, but I have no doubt I know more about how to write a novel, more about what it means to be alive, than I ever have. Whether another dimension of my being has faded, and will refuse to fire my brain into some galvanic achievement, I can't say. We may know more about this when the next book is published.
Did your work in journalism hinder you in writing novels, or was it primarily helpful?
It was both. It was very difficult to overcome the fact that I was a journalist for a long time. It had to do with the way I looked at material—my feeling that the world was there to be reported upon. Even when I was inventing in those early books—I'm not talking about the ones that were published, I mean the early ones I wrote that weren't published, and all the early stories—I tended to believe that experience alone would save me, that I'd encounter life and therefore be able to report more clearly on it. But the journalist must report on life objectively, and the novelist must reinvent life utterly, and the work has to come up from below instead of down from the top as a journalist receives it. The feeling of insufficient experience was strong for a long time. But experience alone will produce only commonplace novels. The real work is a blend of imagination and language. On the other hand, journalism serves you extraordinarily well because it forces you into situations you would not normally encounter. It thrusts you into spectacles, disasters, high crimes, and high art. It forces you to behave in ways that you would not normally behave: being objective in the face of a lying politician, or a movie goddess, or some celebrity figure whose work you've valued all your life, such as Satchmo when I interviewed him. I partly educated myself in writing by interviewing writers. When I came back to live up here from Puerto Rico in 1963, after seven years away, I left most of my literary friends behind in San Juan. I reentered the society here as a freelance and part-time journalist, trying to write novels, and the first thing I did was seek out people like John Cheever, Bernard Malamud, James Baldwin, and Arthur Miller for interviews. I could speak with these men about what was most important to me—literature. That kind of cachet that you have as a journalist is very valuable. Also, journalism forces you into an ethical stance through objectivity. You're forced into understanding that the world is not as you would like it to be. Yet you certainly cannot report on it your way, unless you become some sort of advocate for a cause. Even when you disagree with a cause you have to give it its due, and that presents you with a chance to understand complexities of human behavior that might otherwise take you a long time to come to. The other thing is that you use the language every day, and one of the pleasures of journalism to me was always being able to see the thing in print the next day or have somebody say, Hey, that was a good story! Daily journalism to me was writing as fast as you could, still trying to be some sort of interpreter and entertainer as well as objective reporter. And I was always, from very early on, imbued with the kind of journalism that flowered in the twenties and thirties and forties. People like Mencken, Don Marquis, Westbrook Pegler—I'm not speaking of Pegler's hate-ridden politics, just his ability to turn a sentence—or Red Smith, or so many of the reporters at the Herald-Tribune in the forties and fifties, a remarkable newspaper. Some people have this kind of monolithic feeling toward their art and rightfully so. I really consider myself a novelist preeminently but I came out of journalism and I would never in any way try to disown it the way Hemingway did. I think he was wrongheaded from the beginning about the destructive quality of journalism—it was a kind of snobbery; he had elevated himself above it. But what about Stephen Crane, James Agee, and García Márquez? What about Michael Herr and his Vietnam book Dispatches? What a piece of work that is.
Do you have any advice for young writers, a way of starting, or a way of looking at one's work as it matures?
I would think that he or she should discover language and discover the world, a sense of place, and not try to base his or her work only on personal experience. Personal experience as a young person is very limited. We have the great line from Faulkner that the problems of children are not worth writing about. This applies to adolescence and early sexhood as well. It's not that children in trouble are not great subjects, but what you need is a world and a way of approaching the world. If you have these two things, everything is interesting. It's not what you say, it's the way that you say it. It's a sense of the person's existence, and not the person's experience. It's the matrix translated into language. It's the sense of response, as opposed to problem. So much great literature exists on that level of response, the essential element of some great moderns. Leopold and Molly Bloom respond to their worlds with the most remarkable language of thought. Nabokov's language is everything. Take Cheever's language away and the work dribbles off into absurdity; yet with those golden sentences he's the most durable of writers.
Is sex something that's easy to write about in a book? Why do writers have so much difficulty with it?
I think writers should research sex in the same way they research historical characters. It's not difficult to write about. What is difficult to write about is the actual pornographical element of sex. That ceases to be interesting. What you need to do is find the surrounding elements, the emotional content of the sexual encounters. Yet another struggle of the genitals is hardly worth writing about. It's done on every street-corner, fifty-five times a magazine. So, you know that's not the point. On the contrary, it's when you discover a character like Kiki Roberts who is Legs Diamond's girlfriend and you look at her and discover this incredible beauty, obviously a great sex object for Diamond, who endangered his life many times for her. And she, reciprocating constantly. She was a fugitive from justice with him. When you look at that woman, you can begin to imagine what it was about her that led Diamond to behave that way. So that was quite a pleasant thing for me, to reimagine Kiki Roberts.
Do characters have a way of taking off on their own?
I recall Nabokov looked on his characters as his galley slaves. But they do have a way of asserting themselves. Hemingway's line was that everything changes as it moves; and that that is what makes the movement that makes the story. Once you let a character speak or act you now know that he acts this way and not another. You dwell on why this is so and you move forward to the next page. This is my method. I'm not interested in formulating a plot to which characters are added like ribbons on a prize cow. The character is the key and when he does something which is new, something you didn't know about or expect, then the story percolates. If I knew, at the beginning, how the book was going to end, I would probably never finish. I knew that Legs Diamond was going to die at the end of the book, so I killed him on page one.
You said before that you don't write novels to make money; why do you write novels?
I remember in 1957 I was reading in Time magazine about Jack Kerouac's success withOn the Road. I felt I wasn't saying what I wanted to say in journalism, wasn't saying it in the short stories I'd been writing either. I had no compelling vision of anything, yet I knew the only way I would ever get it would be to give my imagination the time and space to spread out, to look at things in the round. I also felt that not only did I want to write one novel, I wanted to write a series of novels that would interrelate. I didn't know how, but this is a very old feeling with me. I came across a note the other day that I wrote to myself about "the big Albany novel." This was way back, I can't even remember when—long before I wrote Legs, even before The Ink Truck. It had to be in the middle sixties. It was a consequence of my early confrontation with the history of Albany when I did a series of articles on the city's neighborhoods in 1963 and 1964. I began to see how long and significant a history we had had, and as I moved along as a part-timer at the Times-Union, writing about blacks and civil rights and radicals, I began to see the broad dimension of the city, the interrelation of the ethnic groups. The politics were just incredible—boss-machine politics, the most successful in the history of the country in terms of longevity. And I realized I could never tell it all in one book.
Is this enormous sort of Yoknapatawpha County in your mind? Do the characters emerge as you think about them? You give the picture of being able to dip into this extraordinary civilization.
Every time out it's different, but one of the staples is the sense that I have a column of time to work with; for example a political novel that could move from about 1918 to maybe 1930; and in there is a focal point on a character, probably the political boss. But that's not always enough, having a character. I once wrote a novel's worth of notes about three characters and I couldn't write the first sentence of the book. It was all dead in the water. There has to be a coalescence of influences that ignite and become viable as a story.
What do you think the ignition thing is? It's rather frightening that you work on these things and do not know whether it's going to come together. How do you know?
You don't. It's an act of faith.
Ironweed, Billy Phelan, and Legs were reviewed and marketed as a trilogy of Albany novels.
Trilogy was never my word and I don't want it to be the word. Cycle is my word. It started with The Ink Truck, and continues with Quinn's Book, the newest novel. I called it a cycle because I don't know when I'm going to stop. As long as I write books, it seems I have enough variety of intention, both in subject matter and in approach to the material, that I'm not going to be bored by my opportunities. People say, "Why don't you write about someplace else?" Well, I don't think that there's anyplace any more interesting to write about. I don't have to go anyplace else. The more I stay here, the more interesting the cycle becomes. If I'm able to convey a society in transition or a society in embryo, that's worth doing. In one way I'm really trying to write history. But history is only a tool to ground me in telling a story about what it means to be alive.
What is the feeling when you're done with a book?
I remember the day I finished Ironweed. I came down and I said, "I'm finished." My wife was there and one of my good friends; they had read most of the book along the way and they sat down and read the ending. Somehow they didn't respond the way I wanted them to respond. I was thinking of an abstract reader who would say what every writer wants you to say to him: This is the best thing I ever read in my life. I knew something was wrong, though I didn't know what; I knew the elements of the ending should be very powerful. I thought about it and their lack of proper response. After dinner I went back upstairs and rewrote the ending, adding a page and a half. I brought that down and then they said, "This is the best thing I've ever read in my life."
THE PARIS REVIEW