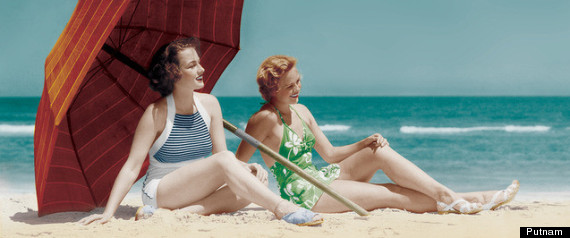 Best Books Summer 2013:
Nine Novels You Should Be Reading Now
Modern-day sorcerers, seaside romance, royal treachery: They're the stuff of the clever and witty novels being published this summer. Some are escapist and some ask us to think about societal ills, but all are worth getting lost in this summer. Whether you're headed to the beach, trekking to the mountains or staying home, these stories will be memorable accompaniments.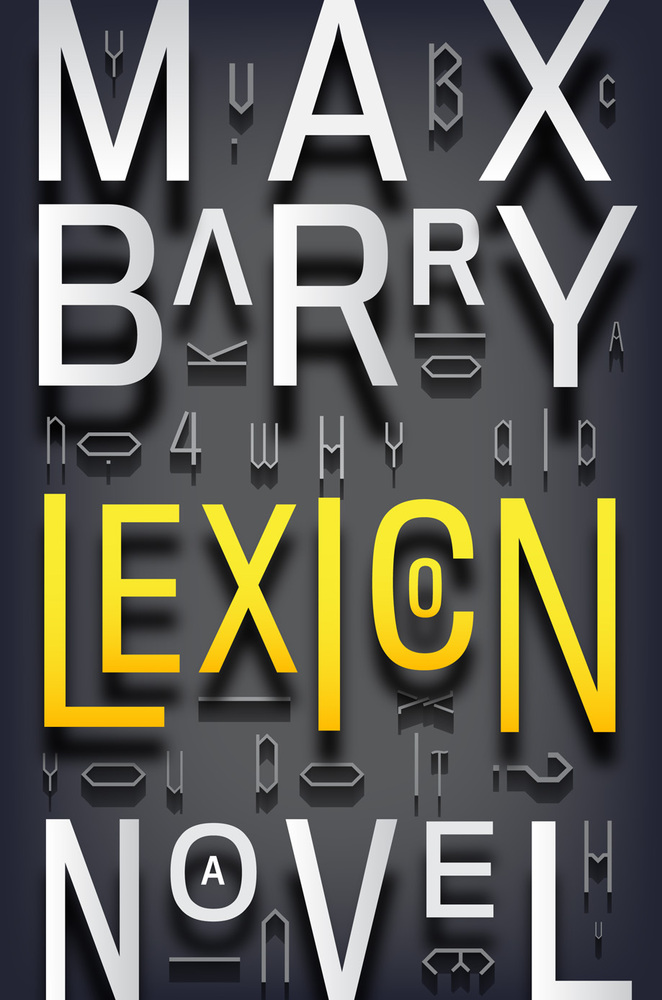 Modern-day sorcerers fight a war of words in this intensely analytical yet bombastic thriller.
Barry (Machine Man, 2011, etc.) is usually trying to be the funny guy in the world of postmodern satire, with arrows keenly aimed at corporate greed and how to make it in advertising. Apparently, our Australian comrade has changed his mind, racing up alongside the likes of Neal Stephenson with this smart, compelling, action-packed thriller about the power of words. In a deft narrative move, Barry parallels two distinct storylines before bringing them together with jaw-dropping surprises. In the first, a carpenter named Wil is jumped in an airport bathroom by a pair of brutal agents who kill his girlfriend and kidnap him for reasons unknown. In a storyline a few years back, we meet a smart, homeless grifter named Emily Ruff on the streets of San Francisco. After a run-in with a mark, Emily is invited to train under the auspices of a mysterious international syndicate known as "The Poets." The shady peddlers of influence and power force Emily to study words as if they were a source of incredible power—and in the hands of gifted prodigies like Emily, they are. What could have been a sly attempt to satirize postmodern marketing and social media becomes something of a dark fantasy as couplets intended merely to influence become spell-like incantations with the power to kill. Back in America with Wil and his new captor, Elliot, we learn that Wil is the sole survivor of a terminal event in rural Australia and is being relentlessly pursued by Woolf, the perpetrator of the attack in Oz. In the background, the cult's mysterious leader, Yeats, pulls strings that put everyone at risk, and no one turns out to be who we imagined.
An up-all-night thriller for freaks and geeks who want to see their wizards all grown up in the real world and armed to the teeth in a bloody story.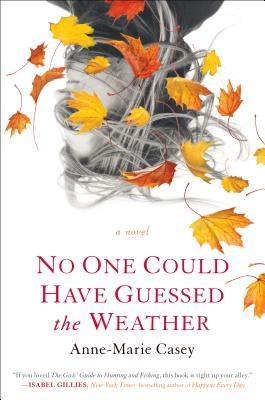 A subversively charming debut about a group of happily imperfect New Yorkers from Dublin-based Casey, wife of novelist Joseph O'Connor.
The novel is bookended by Lucy's story: After the financial crash, Lucy, Richard and their two small boys are forced out of their posh London lives and move to Manhattan, where Richard makes due at a reduced salary, and they take over the apartment he kept for business. Lucy learns she's much nicer away from all the haves, and she discovers she's actually in love with her very kind husband. Lucy's new friend Julia, meanwhile, has a dilemma: Can she, a high-powered screenwriter, go on with a flaky yoga instructor? She thinks not, and so, shockingly, she leaves her husband, Kristian, and their children and has a little nervous breakdown, followed by a lot of career advancement. Meanwhile, Julia's best friend Christy (her husband, Vaughn, is a rich and powerful senior citizen) is learning, after the nanny's abrupt departure, that she likes taking care of her twin girls—especially when the dashing, fun-loving Irish doorman is with them. When Christy's 40-year-old stepdaughter Lianne insists Christy accompany her to an "equine assisted learning" retreat, Christy invites Julia, who invites Lucy (Christy is a bit jealous of this), and then Robyn finds her way in (although she's already part of the group in a way, having had affairs with both Vaughn and Kristian). The trip is a disaster for spoiled Lianne, but Robyn decides she's had it with Ryan, whose promising literary debut has been followed by years of Robyn slaving away at a mattress showroom for his art. Each chapter feels like a well-composed short story, and the collected whole is fresh and bright with characters that defy expectations.
Clever and witty: the best kind of summer book.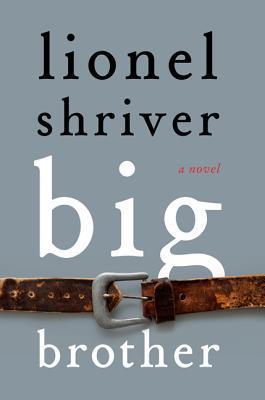 A woman is at a loss to control her morbidly obese brother in the latest feat of unflinching social observation from Shriver (The New Republic, 2012, etc.).
Pandora, the narrator of this smartly turned novel, is a happily settled 40-something living in a just-so Iowa home with her husband and two stepchildren and running a successful business manufacturing custom dolls that parrot the recipient's pet phrases. Her brother, Edison, is a New York jazz pianist who's hit the skids, and when he calls hoping to visit for a while, she's happy to assist. But she's aghast to discover he's ballooned from a trim 163 to nearly 400 pounds. Edison can be a pretentious blowhard to start with, and his weight makes him an even more exasperating houseguest, clearing out the pantry, breaking furniture and driving a wedge in Pandora's marriage. So Pandora concocts a scheme: She'll move out to live with Edison while monitoring his crash diet of protein-powder drinks. The book is largely about weight and America's obesity epidemic; Shriver writes thoughtfully about our diets and how our struggle to find an identity tends to lead us toward the fridge, and she describes our fleshy flaws with a candor that marks much of her fiction. But the book truly shines as a study of family relationships. As Pandora spends a year as Edison's cheerleader, drill sergeant and caregiver, Shriver reveals the complex push and pull between siblings and has some wise and troubling things to say about guilt, responsibility and how what can seem like tough love is actually overindulgence. The story's arc flirts with a cheeriness that's unusual for her, but a twist ending reassures us this is indeed a Shriver novel and that our certitude is just another human foible.
A masterful, page-turning study of complex relationships among our bodies, our minds and our families.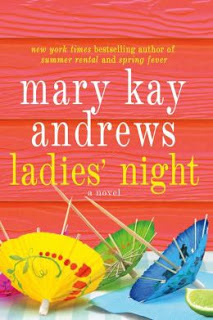 Andrews (Spring Fever, 2012, etc.) presents a delightful novel about love, revenge and more love.
Lifestyle blogger Grace Davenport Stanton is required to attend divorce group counseling sessions after driving her husband's expensive Audi into their swimming pool in a fit of rage. But who can blame her for acting out? Worried about her husband's whereabouts, Grace discovers Ben and her very nude and much younger assistant, J'Aimee, in a compromising position in the front seat of the car. After her tirade, Grace finds herself living in her mother Rochelle's apartment above the family-owned bar; attending divorce counseling sessions mandated by Judge Cedric Stackpole; and, thanks to Ben, unable to access her blog and bank accounts. Forced to begin anew, Grace creates another blog, kicks into high gear taking on a renovation project, which she shares with her readers, and rescues an abandoned dog. She also bonds with fellow members of the divorce group over drinks at the bar, where they share their stories: Camryn, the take-no-prisoners television reporter; Ashleigh, the self-absorbed second wife of a plastic surgeon; Suzanne, a quiet and secretive teacher; and Wyatt, the only male of the group, who has a young son, an aging parent and a dying business to care for. While Grace and Camryn investigate their suspicions about the court-ordered sessions and their group facilitator, she and Wyatt become involved in a sometimes-rocky romance. The main characters are challenged by several misunderstandings, a couple of near-disasters and loads of obstacles. The author provides a wonderful blend of action, repartee and offbeat characters in a just-plain-fun story.
Humorous and witty and as entertaining as a good night out.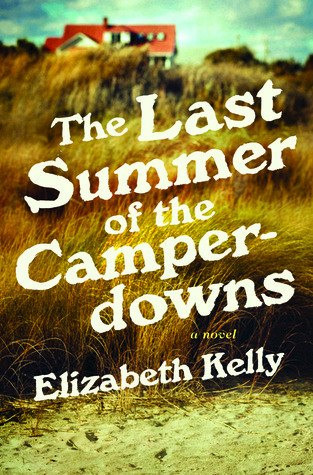 A 13-year-old girl finds that keeping secrets can have mortal consequences in this scarifying follow-up to Apologize! Apologize! (2009).
Kelly's new novel is just as scathingly witty as her best-selling debut but better plotted and even more emotionally harrowing, as narrator Riddle Camperdown looks back two decades to the disastrous summer of 1972. Her affluent family lives in Wellfleet on Cape Cod. Her father, Camp, a left-wing Democrat, is running for Congress. Her glamorous mother, retired film star Greer Foley, is far too self-absorbed to care much about the campaign and spends most of her time indulging in lethal witticisms indicating how tiresome she finds her husband and daughter—indeed, pretty much everything except her fascinating self. It's in the barn of Greer's chattering, equally narcissistic stooge, Gin, that Riddle overhears a mysterious scuffle and emerges from a stall to be menaced by sinister stable manager Gula, though he lets her flee to turn his attention to someone moaning in the tack room. The terrified girl doesn't tell her parents, and when they hear about the disappearance of Charlie Devlin, younger son of Greer's old flame Michael, it becomes even more impossible for Riddle to speak up, especially since Gula turns up periodically to hint at unspeakable consequences if she does. There's bad blood between Camp and Michael, dating back to their service in World War II as well as their rivalry over Greer, who still seems oddly intimate with the man who left her at the altar. A series of revelations about Michael Devlin's eldest son Harry's true nature and Greer's wounding breach of faith with her husband are doled out piecemeal, so the reader's growing comprehension mirrors Riddle's reluctant maturing. Kelly skillfully builds almost unbearable tension, slipping in plenty of dark laughs en route to a wrenching climax that leaves in its wake some painfully unresolved questions—just like life.
More fine work from a writer with a rare gift for blending wit and rue.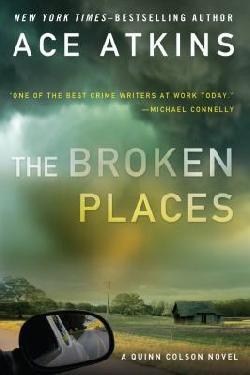 A small-town Mississippi sheriff fights criminals and corruption.
Former Army Ranger Quinn Colson returned to Tibbehah County and took over the sheriff's job from crooked Johnny Stagg. Now his sister, a former wild child who recently returned home to reclaim her son and her life, is dating Jamey Dixon, who's been pardoned for murdering his wife. Claiming that he found Jesus in prison, Jamey's returned home to run a ministry out of an old barn. Things get a whole lot worse when two escaped convicts show up looking for Jamey, who they think has the money from an armored car robbery they never got the chance to collect before being caught. Jamey claims that Stagg kept most of the money after using the rest to bribe the governor to pardon Jamey. The cons don't care who has the money. They've already killed two federal agents and are willing to do whatever it takes to retrieve it. In addition to conducting a manhunt for the killers, Quinn is continuing a secret affair with the high school sweetheart who married another man. His sister believes in Jamey, but it's hard for Quinn to tell whether Stagg or Jamey is telling the truth about the stolen money. Then his hometown is struck by a tornado. Amid the devastation, Quinn digs deep into dark and dirty secrets and does what he must to protect his family.
The third in Atkins' acclaimed series (The Lost Ones, 2012, etc.) is a high-tension thriller with a hero to rival Jack Reacher.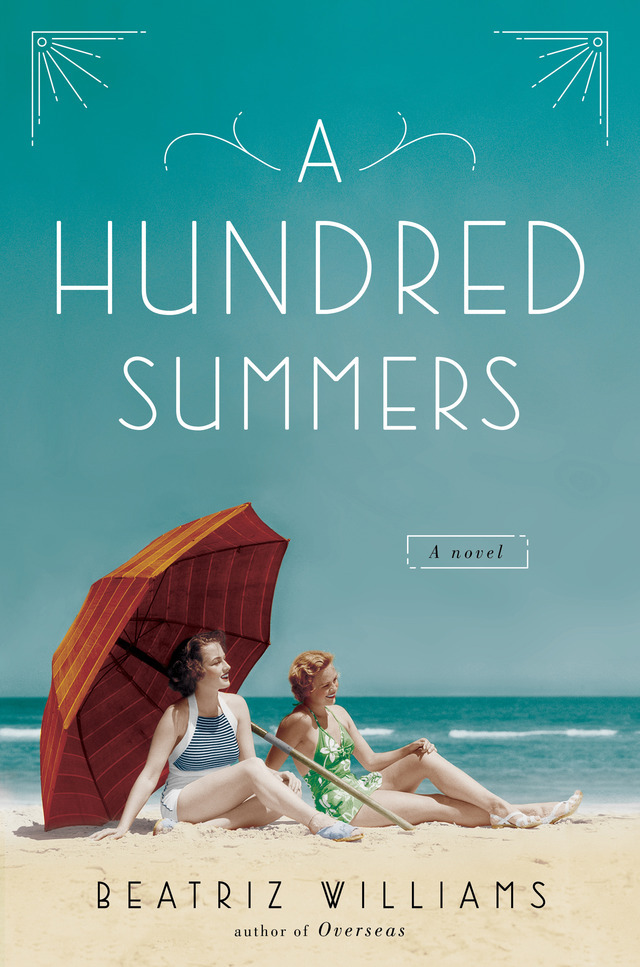 A candidate for this year's big beach read—the period story of a derailed love affair seen through a sequence of summers spent at Seaview, R.I.
It's not "Whodunit?" that drives Williams' (Overseas, 2012) latest but "What went wrong?" between Lily Dane and good-looking-but-Jewish Nick Greenwald, whose love for each other seemed unstoppable. How, seven years on, can Nick be married to Lily's BFF Budgie Byrne while Lily herself is single and accompanied by her 6-year-old sister, Kiki? The answer is teased out at length via parallel narratives set in 1931 and 1938, both voiced by Lily. In 1931, she meets dashing Nick at a football game when they are both college students. Their passion is mutual, but Lily's father disapproves. Undeterred, the couple elopes. But, in 1938, they are not together. Instead, Lily is confronted by Budgie's apparently idyllic marriage to an oddly distracted Nick. Another old college pal, Graham Pendleton, previously Budgie's lover, tries to woo Lily, but their engagement falls apart. Just when the reader's exasperation with Nick, Lily and the missing link reaches its limit, explanations for their non-togetherness are delivered. And then the weather at Seaview turns distinctly stormy.
An elegant if somewhat old-fashioned delayed-gratification seaside romance with a flavor of Daphne du Maurier.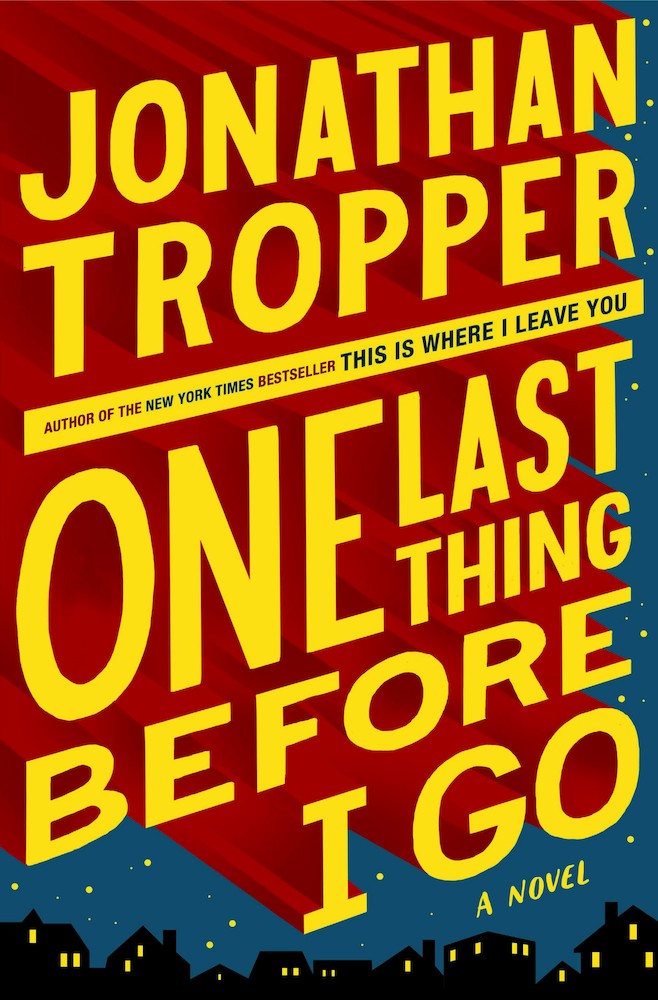 Drew Silver is dying in many ways: his marriage has been over for seven years, his ex-wife is getting remarried, his career as a rock drummer is long past, his 18-year-old daughter is pregnant, and he has a life-threatening heart condition. Tropper finds unexpected humor in all of these incongruous elements.
Silver has never been much of a dad or a husband, so when he finds out about his defective heart, he determines he will not have a life-saving operation. After all, what does he have to live for? He's lived long enough to see the breakup of his band, The Bent Daisies, and his music career ended with their one-hit wonder, "Rest in Pieces." Now he's living his days with other losers at The Versailles, a run-down motel. To his credit, the awareness of his precarious health causes him to rethink his pathetic life, and he's able to come up with a to-do list that includes "Be a better father. Be a better man. Fall in love. Die." By the end of the novel he's able to cross almost everything off. Knowing he's going to die concentrates his mind, and even the surgeon—both coincidentally and ironically his ex-wife Denise's fiancé—can't persuade Silver to undergo the operation. Silver is able, albeit briefly, to reestablish intimacy with Denise, and Casey, Silver's daughter, effects a temporary reconciliation that leads her to call her father "Dad" (which both perplexes and pleases him) instead of "Silver." In other words, what Silver ultimately achieves is to move beyond the inscription he imagines on his tombstone: his name, the years of his birth and death, and a phrase, the acronym for which is "WTF?"
Tropper entertainingly examines the angst of middle-age masculinity as he looks at Silver, a man both growing up and growing old.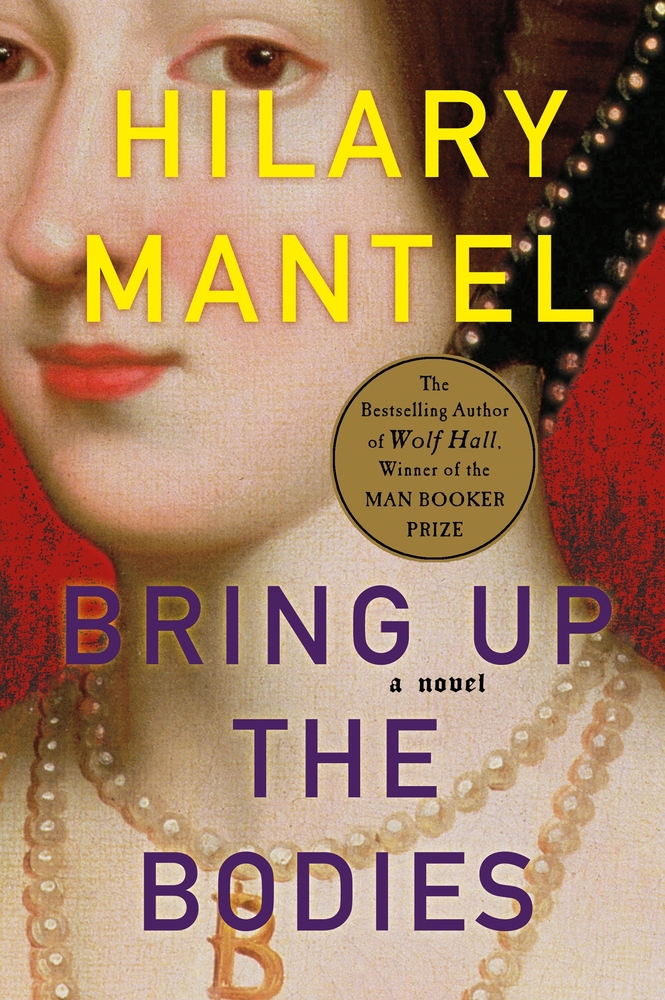 Second in Mantel's trilogy charting the Machiavellian trajectory of Thomas Cromwell.
The Booker award-winning first volume, Wolf Hall (2009), ended before the titular residence, that of Jane Seymour's family, figured significantly in the life of King Henry VIII. Seeing through Cromwell's eyes, a point of view she has thoroughly assimilated, Mantel approaches the major events slantwise, as Cromwell, charged with the practical details of managing Henry's political and religious agendas, might have. We rejoin the characters as the king's thousand-day marriage to Anne Boleyn is well along. Princess Elizabeth is a toddler, the exiled Queen Katherine is dying, and Henry's disinherited daughter Princess Mary is under house arrest. As Master Secretary, Cromwell, while managing his own growing fortune, is always on call to put out fires at the court of the mercurial Henry (who, even for a king, is the ultimate Bad Boss). The English people, not to mention much of Europe, have never accepted Henry's second marriage as valid, and Anne's upstart relatives are annoying some of Britain's more entrenched nobility with their arrogance and preening. Anne has failed to produce a son, and despite Cromwell's efforts to warn her (the two were once allies of a sort), she refuses to alter her flamboyant behavior, even as Henry is increasingly beguiled by Jane Seymour's contrasting (some would say calculated) modesty. Cromwell, a key player in the annulment of Henry's first marriage, must now find a pretext for the dismantling of a second. Once he begins interrogating, with threats of torture, Anne's male retainers to gather evidence of her adulteries, Mantel has a difficult challenge in keeping up our sympathy for Cromwell. She succeeds, mostly by portraying Cromwell as acutely aware that one misstep could land "him, Cromwell" on the scaffold as well. That misstep will happen, but not in this book.
The inventiveness of Mantel's language is the chief draw here; the plot, as such, will engage only the most determined of Tudor enthusiasts.