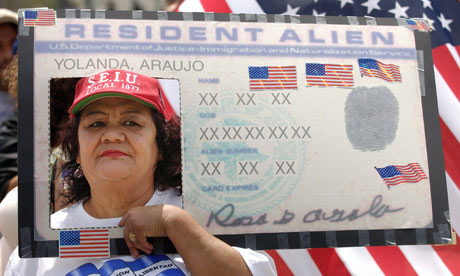 EC Osondu was born in Nigeria. He won the 2009 Caine prize for African Writing. He currently teaches at Providence College in Rhode Island. Voice of America, published this month and praised by Jonathan Franzen as the work of "a clear head and a great ear, writing from crucial places", is his first book.
"I have always been fascinated by how an individual is – or is not – changed by a new environment. I explore this in my stories, not just from the point of view of those coming to the west for the first time, but also the westerner in Africa. I think Jhumpa Lahiri's phrase Unaccustomed Earth is such a neat expression because it captures this state of being succinctly. In-betweenness – that state of neither fish nor fowl, mortal nor spirit - is also fascinating, and is of course the existential state of the immigrant. He is not fully of this place yet he is no longer of that."
1. My Odyssey: An autobiography by Nnamdi Azikiwe
Larger-than-life stories swirled around the Right Honourable Dr Nnamdi Azikiwe, Nigeria's first president. One had it that he was handed the keys to the Atlantic Ocean by the departing British colonialists and told that he could use them to unlock the Atlantic and allow it unleash its fury. But the ever-so-magnanimous Zik threw them back into the ocean instead. It was a shock to me therefore on coming to Zik's autobiography to discover that he had been quite despondent and had come close to suicide in his student days in America. The great Zik had also held down the following not so great jobs – dishwasher, potato peeler, car-wash attendant, elevator boy, kitchen hand and waiter.
In this novel, Iranian immigrant Massoud Behrani fixes his dreams on buying a house, which would allow him to live with his family with some dignity, with a long-term plan to renovate, sell it and prosper. Sadly for him, the pursuit of this particular American dream quickly turns into a gut-wrenching tragedy.
My favourite story in this collection is "Only Goodness", which captures the fears and dreams of the immigrant all too well: the attempt to live vicariously through the next generation; the burden placed on doing well, on succeeding: the pressures to assimilate yet remain true to one's origins and culture.
This book is the novelistic equivalent of
Lord Kitchener's hit calypso song Sugar Bum Bum
. Loneliness remains the perennial boon companion of the immigrant. While fascinated by the novel's special argot I am even more taken by the resilience of the characters and their never-say-die attitude as they find their feet in the brave new world that was the England of the 1950s.
I like the fact that the stories in this collection begin in the Dominican Republic and end in America. In a way the reader also becomes a virtual immigrant as he journeys with the characters. The mock-imperative tone used in the story "How to Date a Brown Girl (Black Girl, White Girl, or Halfie)" is laugh-out-loud funny and wise.
Someone once pointed out to me some really splendid buildings in Nigeria and proudly announced that they were built by hardworking Nigerian girls who were working really hard in Italy. I would have liked to have given him this novel, which chronicles the harrowing lives of young African prostitutes in Europe and what they have to sacrifice and suffer to put up that huge mansion that this fellow was ever so proud to point out to me.
6. Becoming Abigail by Chris Abani
This novella, written in language that soars and sometimes attains the sublimity of poetry, is another sad tale. The heroine Abigail who, like her Biblical namesake, is surrounded by foolish men, is sent to the UK to live with a fake relative who tries to turn her towards prostitution. Her refusal to be a victim, to be brave and to act with some agency makes this a memorable read.
7. A Squatter's Tale by Ike Oguine
Few people have read this hilarious novel but one read is all you need to become a fan. Uncle Happiness lumbers onto the scene from America with a big bag of gifts and tall tales about a land akin to Sugar Candy Mountain. When the protagonist Obi's job with a finance house folds up he flees to the US to join Uncle Happiness, only to discover that the stories about America were far from accurate.
8. The Beautiful Things That Heaven Bears by Dinaw Mengetsu
First off – what an evocative title! This story of an Ethiopian immigrant who flees his country's communist regime and opens a shop in Washington DC'S Logan Circle fascinates me in the way it overturns and complicates our ideas of what drives the immigrant – pursue the American dream, succeed, succeed, succeed. This protagonist is not so desperate to succeed – not even at love.
When Chikwava won the Caine Prize in 2004 for his story "Seventh Street Alchemy", the judges said he writes "in English with African characteristics". Chikwava invents a whole new argot for the narrator of this novel. The opening scene, in which the narrator stares down his sister-in-law and makes her pay for his train ticket, is a trip. More importantly, this novel tears away the veil and allows us see immigrant/exile life in its nakedness.
One of the older émigrés in this book has only curses for Egypt, the land of his birth, but finds himself cursing his adopted country, the United States, when he discovers that his young daughter has run away with her American boyfriend. This of course is the eternal dilemma of the immigrant – always in-between, never completely of here, nor of there.