Interviewed by John Wray
Summer 2004
The Paris Review No. 170
The first manuscript page of Wild Sheep Chase, 1982
Haruki Murakami is not only arguably the most experimental Japanese novelist to have been translated into English, he is also the most popular, with sales in the millions worldwide. His greatest novels inhabit the liminal zone between realism and fable, whodunit and science fiction: Hard-Boiled Wonderland and the End of the World, for example, features a protagonist who is literally of two minds, and The Wind-Up Bird Chronicle, perhaps his best-known work outside of Japan, begins prosaically—as a man's search for his missing wife—then quietly mutates into the strangest hybrid narrative since Laurence Sterne's Tristram Shandy. Murakami's world is an allegorical one, constructed of familiar symbols—an empty well, an underground city—but the meaning of those symbols remains hermetic to the last. His debt to popular culture (and American pop culture, in particular) notwithstanding, it could be argued that no author's body of work has ever been more private.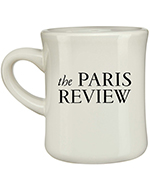 Murakami was born in 1949 in Kyoto, Japan's ancient capital, to a middle-class family with a vested interest in the national culture: his father was a teacher of Japanese literature, his grandfather a Buddhist monk. When he was two, his family moved to Kobe, and it was this bustling port city, with its steady stream of foreigners (especially American sailors), that most clearly shaped his sensibility. Rejecting Japanese literature, art, and music at an early age, Murakami came to identify more and more closely with the world outside Japan, a world he knew only through jazz records, Hollywood movies, and dime-store paperbacks.
   As a student in Tokyo in the late sixties, Murakami developed a taste for postmodern fiction while looking on, quietly but sympathetically, as the protest movement reached its high-water mark. He married at twenty-three and spent the next several years of his life running a jazz club in Tokyo, Peter Cat, before the publication of his first novel made it possible for him to pay his way by writing. The novel, Hear the Wind Sing, translated into English but not available outside Japan at the author's request, won him the coveted Gunzo Literature Prize and the beginnings of a readership. With each book that followed, his acclaim and popularity grew, until the publication in 1987 of his first realistic novel, Norwegian Wood, transformed him into a literary megastar and the de facto "voice of his generation"—eighties' Japan's version of J. D. Salinger. The book has sold more than two million copies in Japan alone, the equivalent of one for every household in Tokyo.